20 April, 2021
Orange County Government Public Information Officer
Email: PIO@ocfl.net
Statement from Orange County Mayor Jerry L. Demings | April 20, 2021
"We have all waited with great anticipation for the verdict in the trial involving the murder of George Floyd.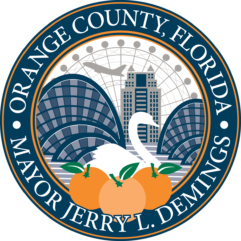 As a 40-year veteran of law enforcement, I am pleased with the jury findings and now look to the sentencing phase to determine if justice prevails.
We should remember that the majority of the men and women who protect and serve are good public servants who care about the welfare of their communities.
But when officers cross the line and commit criminal acts, they must be prosecuted no differently than the people they serve."
– Jerry L. Demings, Orange County Mayor
About Orange County Government: Orange County Government strives to serve its residents and guests with integrity, honesty, fairness and professionalism. Located in Central Florida, Orange County includes 13 municipalities and is home to world-famous theme parks, one of the nation's largest convention centers and a thriving life science research park. Seven elected members make up the Board of County Commissioners, including the Mayor, who is elected countywide. For more information, please visit www.OCFL.net or go to Orange County Government's social media channels.
Back To Top