15 December, 2021
Orange County Government Public Information Officer
Email: PIO@ocfl.net
Orange County Health Services Extends Free Drive-Thru COVID-19 Vaccination and Testing Sites through January 31, 2022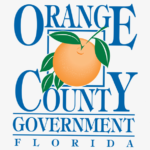 Orange County, FL – Orange County Government's Health Services announces the FREE drive-thru COVID- 19 testing and vaccination sites have extended operations through January 31, 2022 from 9 a.m. to 4 p.m. – seven days per week.
Children vaccinations for ages 5-11 years old are available on Saturdays and Sundays only from 9:00 a.m. to 4:00 p.m. at the administration building inside Barnett Park. A parent or guardian must be present at the time of vaccination for anyone age 5-17 years old.
Visit www.ocfl.net/vaccine for more and frequently asked questions.
Barnett Park can accommodate 1500-2000 vaccinations a day. Orange County has the resources, experienced staff and supply to confidently meet any increased vaccination needs.
WHERE:
TESTING AND VACCINATIONS
Barnett Park COVID-19
4801 W. Colonial Drive, Orlando 32808
Monday – Sunday 9:00 a.m. to 4:00 p.m.
ADDITIONAL INFORMATION:
No walk-ups and 4 persons only per vehicle. Families being tested are asked to be in the same vehicle.
No symptoms and/or criteria are necessary for testing.
Rapid test results are emailed/texted in less than an hour and PCR/molecular test results take about 48 hours.
Pre-registration is encouraged but not required through the CDR Maguire Patient Portal at http://www.PatientPortalFL.com prior to arrival at the testing sites.
Due to high demand and occasional inclement weather, entrance to the sites may close early to accommodate all cars in line. Please plan to be in the vehicle waiting line prior by noon.
Para información en español (or any other languages), por favor llame al 407-836-3111.
About Orange County Government: Orange County Government strives to serve its residents and guests with integrity, honesty, fairness and professionalism. Located in Central Florida, Orange County includes 13 municipalities and is home to world-famous theme parks, one of the nation's largest convention centers and a thriving life science research park. Seven elected members make up the Board of County Commissioners, including the Mayor, who is elected countywide. For more information, please visit www.OCFL.net or go to Orange County Government's social media channels.
Back To Top