17 November, 2022
Orange County Government Public Information Officer
Email: PIO@ocfl.net
Empowering Good Applications Open for Spring '23
32 Non-profit Organizations Participate in the First Cohort Funded by the American Rescue Plan Act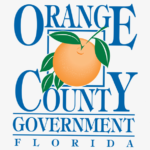 WHAT:
Funded by the American Rescue Plan Act in Orange County and led by the Edyth Bush Institute for Philanthropy& Nonprofit Leadership, Empowering Good equips local nonprofits with the tools necessary to succeed in the post-pandemic environment. The program assists small grassroots and diverse-led Orange County non-profit organizations in focusing on impact measurement, innovation, financial management, fundraising and risk management. Thirty-two non-profit organizations are currently participating in the first cohort.
The next cohort of Empowering Good begins in March 2023. Applications are currently open until January 13, 2023.
WHEN:
Spring 2023 Application Deadline:
Friday, January 13th at 11:59 PM
Upcoming VIRTUAL Information Sessions:
Tuesday, November 29, 2022, 1-2 PM
Thursday, December 8, 2022, 10-11 AM
WHO:
The first cohort includes organizations with the following characteristics:
100% reported major pandemic disruption to their organization (either in their ability to deliver their services or in lost revenue).
86% are small grassroots, minority-led and/or female-led organizations.
78% have a budget of less than $250,000; 58% with a budget of $100,000 or less.
FOR MORE INFORMATION:
For more information or to sign-up for one of the upcoming information sessions, visit www.empowering-good.org.
About Orange County Government: Orange County Government strives to serve its residents and guests with integrity, honesty, fairness and professionalism. Located in Central Florida, Orange County includes 13 municipalities and is home to world-famous theme parks, one of the nation's largest convention centers and a thriving life science research park. Seven elected members make up the Board of County Commissioners, including the Mayor, who is elected countywide. For more information, please visit www.OCFL.net or go to Orange County Government's social media channels.
Back To Top