21 February, 2023
Media Contacts:
Orange County Government, PIO@ocfl.net
Rosen Hotels & Resorts, Rhubler@rosenhotels.com
UCF Global, Chad.Binette@ucf.edu
Orange County Mayor and Rosen Hotels & Resorts President to Visit Workers Participating in International Drive English Language Learning Pilot Program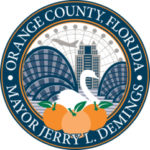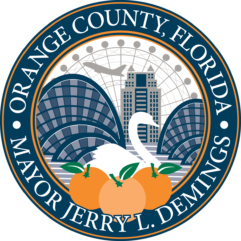 WHAT:
In September 2022, Orange County Government launched a pilot program for onsite English language instruction tailored to the needs of working adults in the I-Drive CRA and taught by educators from UCF Global.
Rosen Hotels & Resorts accepted the offer and nearly 65 employees signed up, with some 100 more expressing interest. Rosen Hotels & Resorts has provided space for the classes and is paying their employees to attend as part of their workday. Through a grant from Orange County, Aeras Foundation is providing digital devices to enable hybrid learning.
There are three 8-week sessions, known as cycles, that include Foundational, Beginning and High-Intermediate curriculum. As the second cycle nears completion, Orange County Mayor Jerry L. Demings and Rosen Hotels & Resorts President Harris Rosen will visit classes to meet students who are participating in pilot program.
WHO:
Jerry L. Demings, Orange County Mayor
Harris Rosen, Rosen Hotels & Resorts President and COO
Nataly Chandia, UCF Global Associate Vice President
David Collins, Chief Executive Officer, Aeras Foundation
Upon request, additional partners, students, and instructors will be made available for media interviews and inquiries onsite.
WHEN:
Thursday, February 23, 2023
8:30 a.m. to 10 a.m.
**This event promptly begins at 8:40 a.m.**
WHERE:
Rosen Plaza – Ballroom A
9700 International Dr.
Orlando, FL 32819
MEDIA: Please RSVP by emailing PIO@ocfl.net. Parking information will be provided.
MORE INFORMATION: www.ocfl.net/ESOL
About Orange County Government: Orange County Government strives to serve its residents and guests with integrity, honesty, fairness and professionalism. Located in Central Florida, Orange County includes 13 municipalities and is home to world-famous theme parks, one of the nation's largest convention centers and a thriving life science research park. Seven elected members make up the Board of County Commissioners, including the Mayor, who is elected countywide. For more information, please visit www.OCFL.net or go to Orange County Government's social media channels.
Back To Top