16 February, 2023
Orange County Government Public Information Officer
Email: PIO@ocfl.net
Orange County Medical Examiner Appointed to the State of Florida Medical Examiners Commission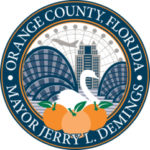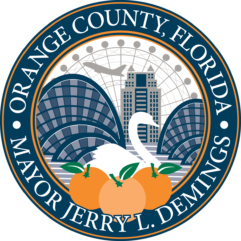 Orange County, Fla. – Orange County Mayor Jerry L. Demings today announced the appointment of Dr. Joshua Stephany, District 9 Chief Medical Examiner, to the Medical Examiners Commission for the State of Florida. Dr. Stephany was selected by Governor Ron DeSantis in recognition of his long-standing career accomplishments and professionalism.
Dr. Stephany is the District 9 Chief Medical Examiner. He is a current Fellow of the National Association of Medical Examiners and previously served as the President of the Florida Association of Medical Examiners. Dr. Stephany earned his bachelor's degree from the University of New Hampshire and his Doctor of Medicine from St. George's University.
"It's an honor to be appointed to the Medical Examiner's Commission and to work with my colleagues to maintain the quality of the Florida Medical Examiner system," said Dr. Stephany.
Dr. Stephany will join the seven-member commission who will interact with local, state, and federal agencies to enhance the medical examiners' role of assisting the state with death investigations and reporting. In addition, the commission oversees disciplinary oversight of medical examiner activities including legislative issues, maintenance of the commission rules and other administrative responsibilities.
About Orange County Government: Orange County Government strives to serve its residents and guests with integrity, honesty, fairness and professionalism. Located in Central Florida, Orange County includes 13 municipalities and is home to world-famous theme parks, one of the nation's largest convention centers and a thriving life science research park. Seven elected members make up the Board of County Commissioners, including the Mayor, who is elected countywide. For more information, please visit www.OCFL.net or go to Orange County Government's social media channels.
Back To Top