08 March, 2023
Orange County Government Public Information Officer
Email: PIO@ocfl.net
Orange County Mayor Jerry L. Demings Names Co-Chairs for Tourist Development Tax Citizen Advisory Task Force
Jane Healy and Tony Jenkins set to lead diverse panel;
both bring community and industry expertise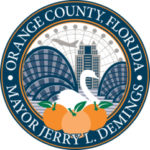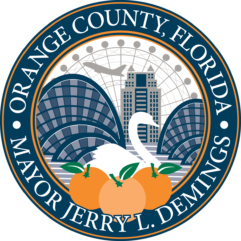 Orange County, Fla. – Orange County Mayor Jerry L. Demings today announced that Jane Healy, former Managing Editor for the Orlando Sentinel, and Tony Jenkins, Florida Blue Market President for the Central Florida region, will serve as Co-Chairs for the recently announced Tourist Development Tax (TDT) Citizen Advisory Task Force. The charge for this task force is to review and provide input to the Board of County Commissioners and Tourist Development Council on potential uses of future, unencumbered TDT revenues.
"It's time to take a look at the uses of TDT revenue and gaining input from the community is imperative," said Mayor Demings. "We are grateful that Jane and Tony have agreed to share their leadership and deep knowledge of the Central Florida community to this task force as it considers new projects or opportunities for TDT funding that will benefit Orange County and its residents."
As one of the top travel destinations in the world, Orange County is expected to welcome 75 million annual visitors, returning to a pre-pandemic level. Tourism is a $75 billion industry and accounting for approximately 24% of employment in Orange County. The Orange County TDT, paid by visitors staying in hotels and short-term rentals, has raised significant dollars since its inception and proceeds have been used to invest in iconic public facilities that draw millions of tourists annually to the community.
"I am looking forward to serving on this task force and to delivering thoughtful options and recommendations regarding TDT revenue," said Jane Healy. Healy is a Pulitzer Prize winning journalist and as a Sentinel reporter in 1976, she was assigned to cover the Orange County Commission, when it first started considering the Tourist Development Tax and has followed the issue for years.
"Leading this group, along with Jane, will indeed be an honor," said Tony Jenkins. "We have an opportunity to consider additional projects that will benefit the County's residents." In addition to his career with Florida Blue, Tony has worked in the tourism industry, has led diversity initiatives, and is the current Chair for the Orlando Economic Partnership board.
The TDT Citizen Advisory Task Force will be comprised of a diverse, cross-section of Orange County residents, with members from government, trade groups, the hospitality industry, and Chambers of Commerce that represent diverse Orange County populations. Registered lobbyists, elected officials, or organizations that currently receive TDT funding or potentially may be seeking TDT funding are excluded.
As with other task forces Orange County has empaneled, members will receive extensive education and information on the TDT; Florida Statutes covering its uses; the economic impact of previous projects; presentations by organizations that may be seeking future funds; and public comments.
The first meeting of the TDT Task Force is Wednesday, March 22, 2023, from 9 a.m. – 11 a.m. in the BCC Chambers. The task force is expected to complete its work by July 2023, and will conclude with a report or presentation to the Tourism Development Council and the Board of County Commissioners on its findings and observations.
About Orange County Government: Orange County Government strives to serve its residents and guests with integrity, honesty, fairness and professionalism. Located in Central Florida, Orange County includes 13 municipalities and is home to world-famous theme parks, one of the nation's largest convention centers and a thriving life science research park. Seven elected members make up the Board of County Commissioners, including the Mayor, who is elected countywide. For more information, please visit www.OCFL.net or go to Orange County Government's social media channels.
Back To Top