17 March, 2023
Media Contact: Darrell.Moody2@ocfl.net
Public Relations & Outreach Specialist
Orange County Public Works
Work Begins for Orlo Vista Flood Mitigation Project
Community Meeting Planned for Tuesday, March 21 at 7 p.m.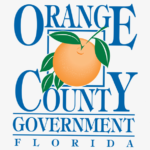 Orange County, Fla. – This week, crews from Thalle Construction are mobilizing resources and delivering materials in preparation for beginning a flood mitigation project in the Orlo Vista community. The work is being done adjacent to the Oak Crest Mobile Home Park and Westside Manor neighborhoods. In 2017, torrential rain from Hurricane Irma caused significant flooding in this area and similar flooding occurred last year as Hurricane Ian brought historic levels of rain.
Residents from the Orlo Vista community are invited to an informational meeting on Tuesday March 21, 2023 to learn more about the work being completed.  The meeting will be held at 7 p.m. at the Orlo Vista Chamber of Commerce located at 38 South Hastings Street, Orlando, FL 32835.
The project scope of work includes excavating and reshaping three existing stormwater ponds to increase flood mitigation volume. A new 48" force main will move the water out of the area and into Shingle Creek. New pumps and pipes will also be installed to lower pond water levels, creating additional capacity prior a major rainfall event.
"This project will increase the volume capacity of all three neighboring ponds and will ultimately improve the level of service being provided to the Orlo Vista neighborhood." said Liliana Ramirez, Assistant Project Manager, Orange County Public Works Stormwater Management Division.
Funding from the Federal Emergency Management Agency (FEMA) and the House and Urban Development (HUD) has helped bring this project to fruition. Close coordination among local, state, and federal agencies is expected throughout the duration of the project.
About Orange County Government: Orange County Government strives to serve its residents and guests with integrity, honesty, fairness and professionalism. Located in Central Florida, Orange County includes 13 municipalities and is home to world-famous theme parks, one of the nation's largest convention centers and a thriving life science research park. Seven elected members make up the Board of County Commissioners, including the Mayor, who is elected countywide. For more information, please visit www.OCFL.net or go to Orange County Government's social media channels.
Back To Top