07 November, 2023
Orange County Government Public Information Officer
Email: PIO@ocfl.net
The Inaugural Orange County ACT Awards to Announce TDT Grant Recipients Among Arts and Culture Organizations
Event set for Wednesday, November 8, 2023, at 5:30 pm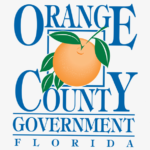 WHAT:
Orange County Mayor Jerry L. Demings and the Orange County Office of Arts and Cultural Affairs will honor more than 40 organizations with cultural tourism grants made possible with Tourist Development Tax (TDT) funds.
The inaugural ACT (Arts, Culture, and Tourism) Awards highlight Orange County's strategic investment of $4.2 million in TDT funds to support the arts. It's the largest dollar amount ever awarded by the Cultural Tourism Funding Program.
The event will take place at Orange County's new, state-of-the-art Multicultural Center, and each grant recipient will be individually honored. The awards ceremony kicks off with a reception, and there will be live performances by local arts groups throughout the evening.
The Cultural Tourism Funding Program supports organizations with projects that bring visitors to Orange County.
When:
Wednesday, November 8, 2023
Reception: 5:30 – 6:30 p.m.
Program: 6:30 -8:00 p.m.
Where:
Orange County Multicultural Center
7149 W. Colonial Drive
Orlando, FL 32818
Media Attendance:
Media outlets that wish to attend and cover the ACT Awards, please RSVP to PIO@ocfl.net
To learn more about the Orange County Arts and Cultural Affairs Office, please visit:
https://www.orangecountyfl.net/CultureParks/ArtsCulture.aspx
Grant Recipients:
Albin Polasek Museum & Sculpture Gardens
Art & History Museums of Maitland
Asian Cultural Association of Central Florida
Association to Preserve African-American Society, History & Tradition
Association to Preserve the Eatonville Community
Bach Festival Society of Winter Park
Blue Bamboo Center for the Arts
Caribbean American Passport Multicultural Initiative
Central Florida Ballet
Central Florida Community Arts
Central Florida Vocal Arts
Crealdé School of Art
Creative City Project
Downtown Arts District
D.T.O. Jazz Fest Inc.
Enzian
Florida FIRST Robotics Education Foundation
Garden Theatre
Global Peace Film Festival
Holocaust Memorial Resource & Education Center of Florida
Leu Gardens
Maker Effect Foundation
The Mennello Museum of American Art
Open Scene
Opera Orlando
Orlando Ballet
Orlando Community Arts
Orlando Family Stage
Orlando Fringe
Orlando International Film Festival
Orlando Museum of Art
Orlando Philharmonic Orchestra
Orlando Science Center
Orlando Shakes
The Renaissance Theatre Company
Rollins Museum of Art
Snap! Orlando
Timucua Arts Foundation
Winter Garden Heritage Foundation
The Winter Park Playhouse
About Orange County Government: Orange County Government strives to serve its residents and guests with integrity, honesty, fairness and professionalism. Located in Central Florida, Orange County includes 13 municipalities and is home to world-famous theme parks, one of the nation's largest convention centers and a thriving life science research park. Seven elected members make up the Board of County Commissioners, including the Mayor, who is elected countywide. For more information, please visit www.OCFL.net or go to Orange County Government's social media channels.
Back To Top