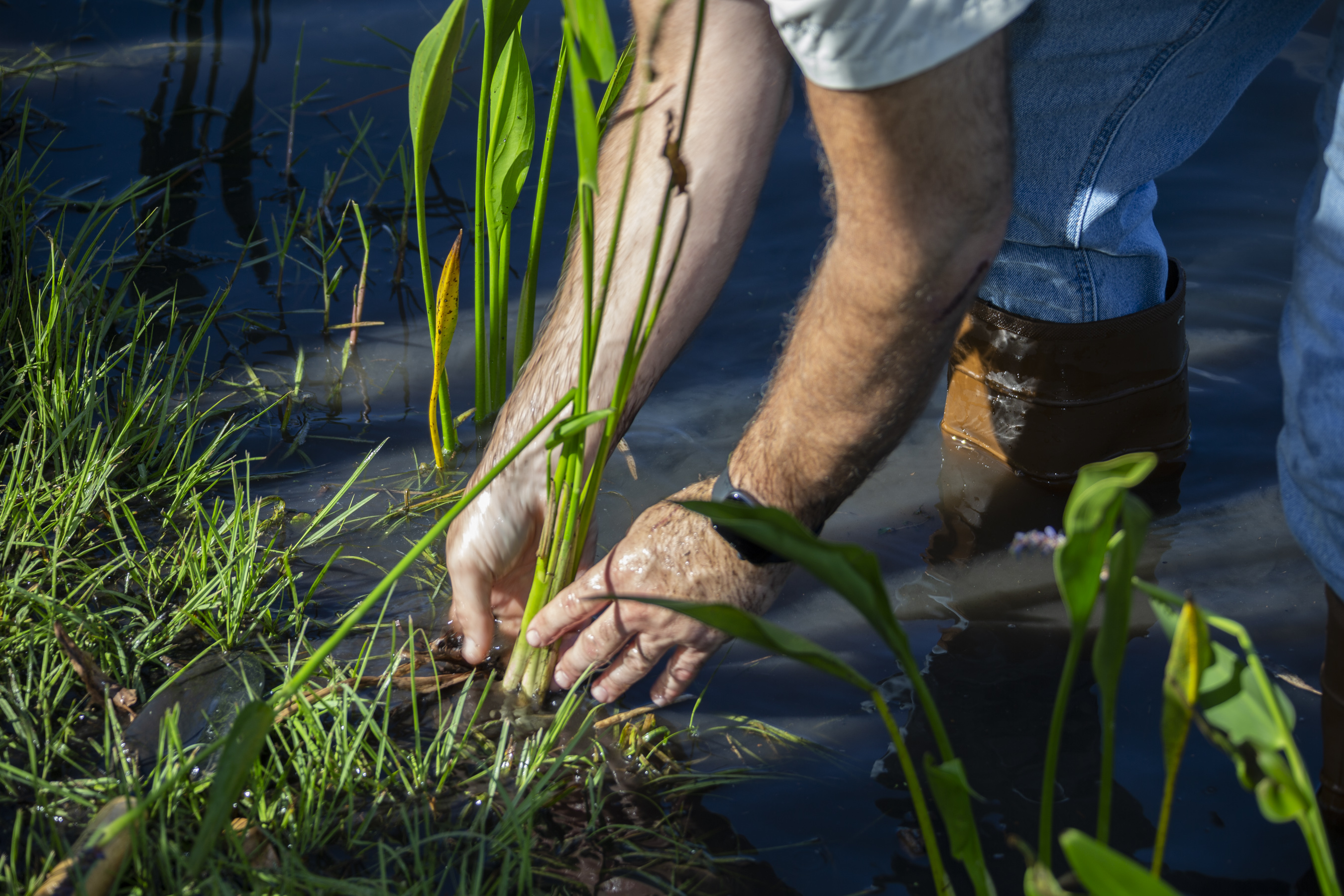 Orange County Celebrates Earth Day with Volunteering and Debut of a New Water Quality Improvement Project
To celebrate Earth Day weekend, on April 20, 2019, Orange County Mayor Jerry L. Demings and Orange County District 6 Commissioner Victoria P. Siplin participated in a ribbon-cutting ceremony to debut the new Lake Lawne Water Quality Improvement and Reuse Pond at Barnett Park in Orlando. Officially, Earth Day is April 22, 2019.
The pond is designed to remove 650 pounds of nitrogen and 110 pounds of phosphorus annually from Lake Lawne to help prevent algae blooms. Nutrient-enriched stormwater from the pond will be used to irrigate nearby plantings to cut dependence on freshwater resources.
The $2 million project had a total of 75 percent of its overall costs reimbursed through state and local grants. Partners include the St. Johns River Water Management District and the Florida Department of Environmental Protection. The Orange County Environmental Protection Division worked with both Orange County's Parks and Recreation Division and Public Works Department to complete the project.
The Earth Day festivities kicked off with community volunteers, including those from CHEP USA and students from the University of Central Florida, installing trees and shoreline plants along the new canal and pond.
Volunteers also labeled storm drains in the adjacent neighborhood to remind residents "only rain in the drain," in order to help diminish pollutants from making their way into waterways.
"I am so happy to be here this Earth Day weekend with two of my granddaughters to make sure the world is better for them, as well as all the children in Orange County and for future generations," Mayor Demings said.
Commissioner Siplin's son Joshua also gave remarks during the ceremony about the importance and science behind the efforts. The project represents one of the many important steps Orange County is taking to work with residents and others to help keep rivers, lakes and streams clean.
For more information on volunteering with Orange County's Environmental Protection Division, visit www.ocfl.net/EPD.