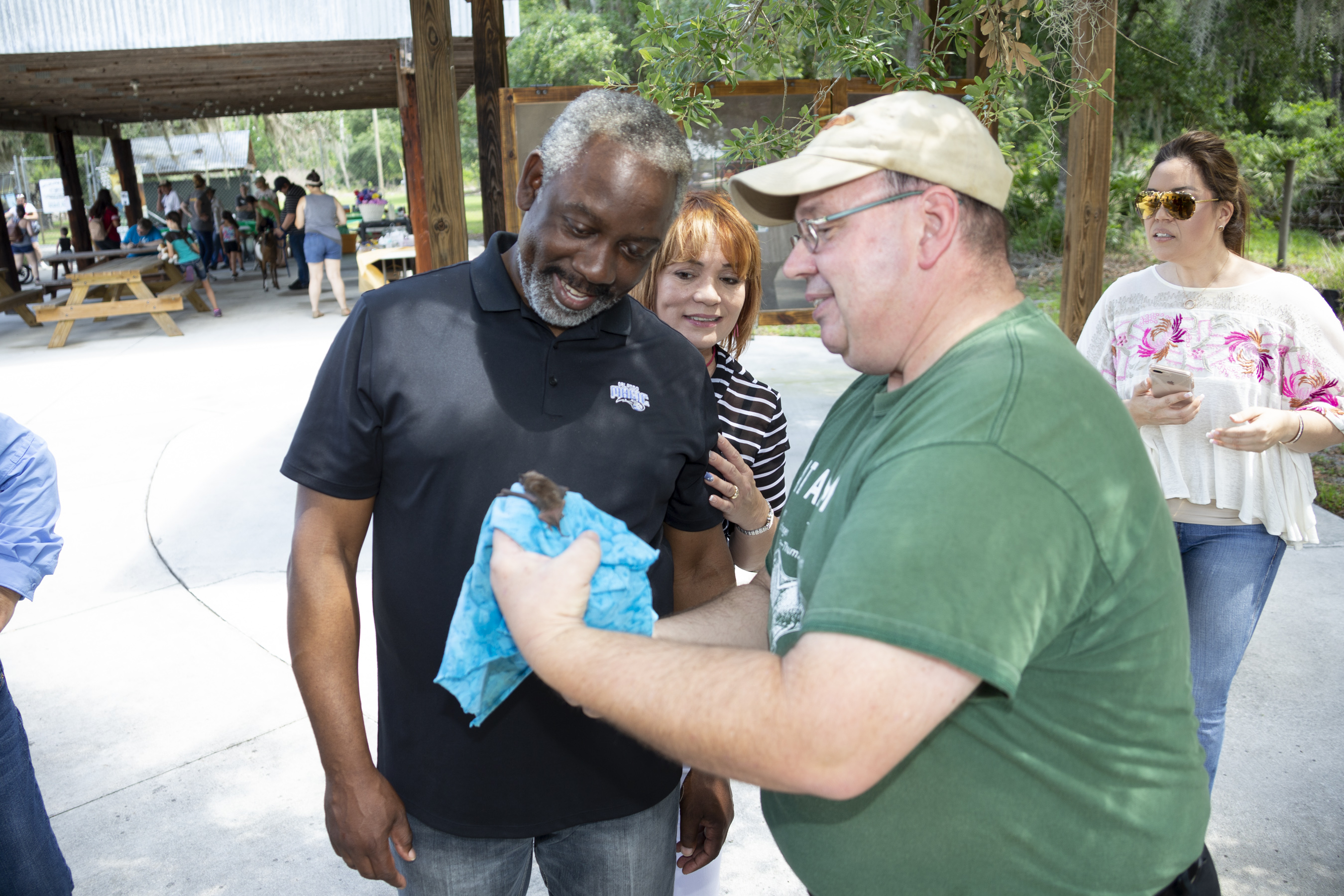 Orange County Leaders and the Community Celebrate Back to Nature Wildlife Refuge and Rehabilitation Center 30th "Animalversary"
Since 1989, the Back to Nature Wildlife Refuge and Rehabilitation Center has been rescuing, raising, rehabilitating and releasing injured or orphaned Florida-native species and educating Orange County visitors about respecting and preserving the environment through its non-releasable permanent residents known as "educational ambassadors."
On May 4, 2019, the refuge, located at Eagles Roost Park, celebrated its 30 years of success with the community that has always supported it.
Its "Animalversary" celebration featured family-friendly activities and a tour of the facility. Orange County is designing and permitting a new layout of the 20 acre wildlife refuge. This project is made possible with Orange County funds totaling almost $4 million and will include an enhanced rehabilitation center and a dedicated community center that will allow for additional educational opportunities for both school-aged children and adults. Orange County Mayor Jerry L. Demings spoke at the event as well as Orange County District 4 Commissioner Maribel Gomez Cordero and Back to Nature Executive Director Debbie Helsel.
"The collaboration between the Back to Nature Wildlife Refuge and Rehabilitation Center and Orange County is a shining example of what we can achieve together in public/private partnership," Mayor Demings said. "We truly appreciate the dedication and service of the Back to Nature employees and their volunteers, who rescue and rehabilitate approximately 2,000 birds and animals on an annual basis."
To visit Back to Nature Wildlife and Rehabilitation Center, which is located on 10525 Clapp Simms Duda Road in Orlando, go to www.btnwildlife.org.
Photo Caption: Mayor Demings and District 4 Commissioner Maribel Cordero attend Back to Nature's "Animalversary" and learn about the rescued bats and other animals being rehabilitated at the non-profit.