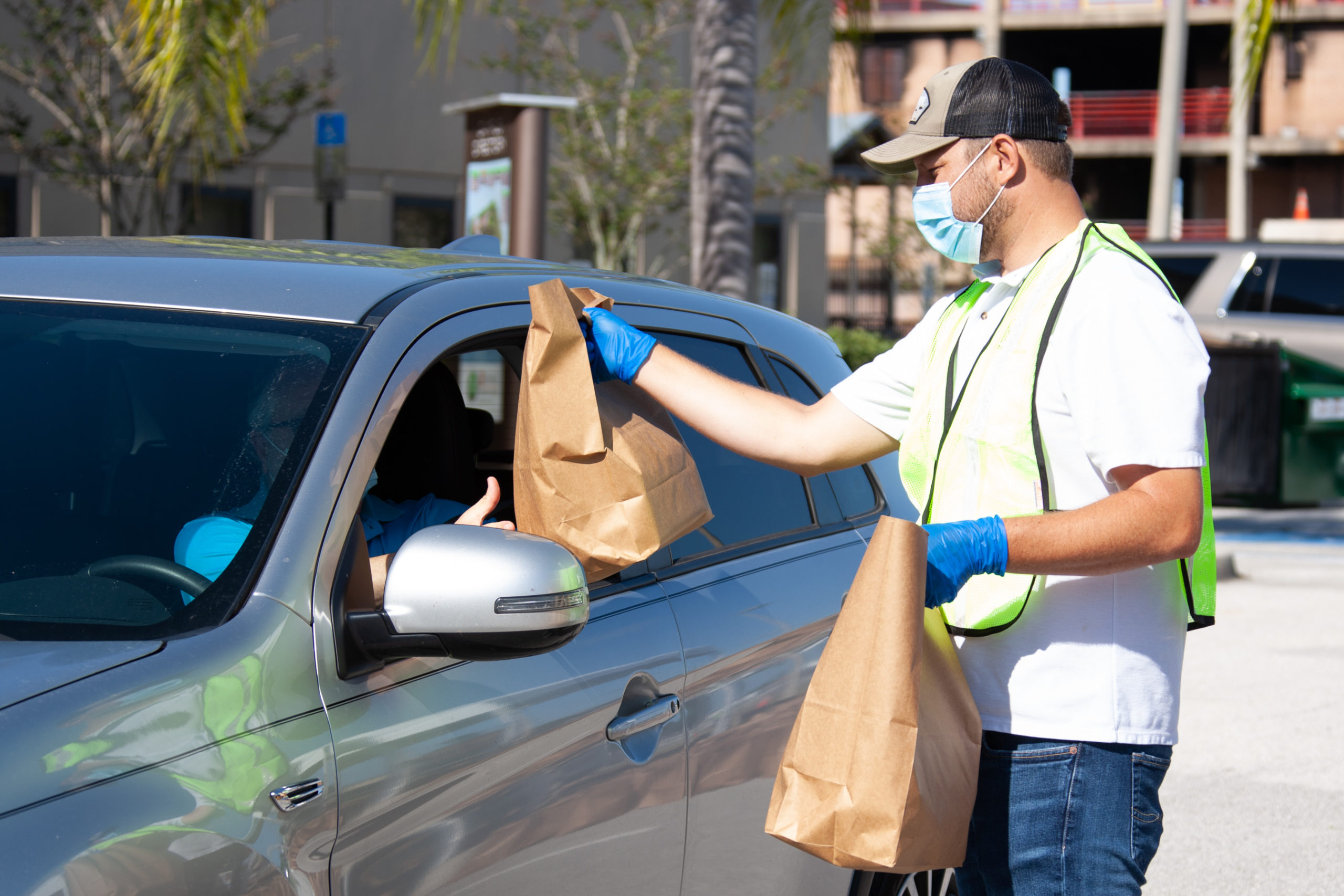 We Got You Covered: Orange County Government Distributes Free PPE during COVID-19 Pandemic
As part of Orange County Government's strategy to keep residents safe during the coronavirus pandemic, free personal protective equipment (PPE) was handed out to thousands of businesses and  other organizations across the region. So far, the numbers, partnership and outreach have been impressive.
Through its PPE for Small Biz in Orange County initiative, the County has already distributed 2.2 million face masks and 280,000 bottles of hand sanitizer to 15,000 Orange County small businesses. That means that both employees and residents can feel safer with phased re-openings.
To encourage testing, free cloth masks and hand sanitizer are also given to residents at all Orange County Health Services COVID-19 testing sites at a volume of 25,000 masks and 5,000 bottles of hand sanitizer per week. In addition, through Orange County Fire Rescue's Leave Behind program, the County anticipates delivering 100,000 masks and 20,000 bottles of hand sanitizer to the community each week. Fire Rescue also partnered with Orange County municipalities and their fire departments to provide PPE.
Other Orange County PPE distribution efforts include:
"The distribution of PPE is critical to our strategy of preventing the spread of COVID-19 and helping us re-open safe and smart," said Danny Banks, Orange County Director of Public Safety. "We are continuing to prepare to supply cloth masks and hand sanitizer to additional organizations in an effort to continue to keep residents safe."
To stay up-to-date on the latest COVID-19 news and upcoming PPE efforts, visit www.ocfl.net/coronavirus.
Photo cutline: Orange County Family Services Program Manager Ben Pacquin hands a free PPE kit to a local small business at a designed drive-through pick-up location.