Orange County Health Services Resumes Free COVID-19 Testing at Econ Soccer Complex This Week
APPOINTMENTS ARE AVAILABLE FOR THIS WEEK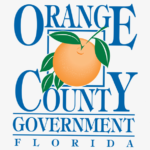 WHAT: After temporarily closing the free COVID-19 testing at Econ Soccer Complex, ahead of the weather last week, Orange County Health Services will reopen the site to Orange County residents beginning Tuesday, August 4, 2020. The site will remain open through Friday, August 7, 2020.  Appointments are required. Hours of operation are 8 a.m. to 1 p.m.
TESTING: To maximize communication with individuals about test results, individuals will have the option to receive text/phone calls and go on the website to check results.
No symptoms and/or criteria is necessary for testing, however, online appointments are required. Individuals must be 18 years and older, as well as be an Orange County resident.
Upon completion of testing, residents will also receive a free packet of face masks and hand sanitizer.
Appointments are available online ONLY at www.ocfl.net/EconSoccer
Para información en español (or any other languages), por favor llame al 407-836-3111.
WHEN:
Tuesday, August 4 – 7, 2020 – Econ Soccer Complex
Tuesday-Friday 8 a.m. to 1 p.m.                         
WHERE: Econ Soccer Complex, 8035 Yates Rd, Orlando, FL 32807.
For more information, visit www.ocfl.net/COVID19