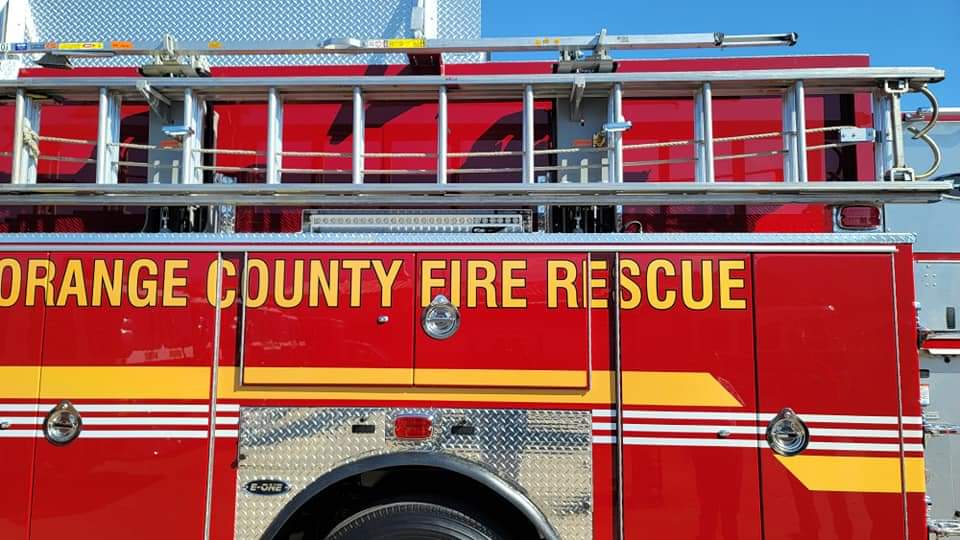 Orange County Fire Rescue Reveals New, More Efficient Engine
Two years ago, the Orange County Fire Rescue Department created an Apparatus Committee with the expectation of taking a look at its current apparatus, and specifically its fire engines, in order to find ways to become more efficient. The results were recently revealed in impressive fashion.
"Efficiency and safety were our two main goals when we went to redesign the engine," said Battalion Chief Brian Beechner. "We put out a survey to the entire department, all 1,200 members, asking specific questions about what we can do to increase efficiency."
From that survey, the following wish list emerged:
Redesigning Compartment Space – as a result of new technologies and new expectations from the community, which has created the need for more equipment on the fire engine.
Redesigning Hose Package – to enable firefighters to more efficiently deploy hoses.
Removing Potential Carcinogens from the Cab – to reduce exposure and keep firefighters safe.
"When firefighters are riding around all day in the cab, they don't want to be subjected to the potential carcinogens on some of the equipment stored there," explained Beechner.
Knowing what it needed, the department went to work designing the new engine, which features lower hose beds – with different hose loads and sizes – to make it more efficient to deploy them. It is also equipped with LED lighting, which are much brighter than halogen lights and save on maintenance costs. Additionally, engine ladders were moved from the interior to the exterior of the truck.
"Having exterior access to ladders enables the engineer to come out, hit one switch, then eight seconds later the ladders are deployed," said Beechner. "This is more efficient, plus it can reduce some of the back injuries firefighters receive trying to get the ladders out from the back chute of the engine."
Another upgrade are bigger, brighter exterior water level lights on top of both sides of the cab. When an engine is operating, firefighters do not always have a water source, such as a hydrant, immediately available to them, so they have to use the water being carried on the engine (750 gallons). With these bigger lights, the engineer operating the pump can easily monitor the water level and pull someone who is operating a hose line so the engine does not run out of water.
Other features include upgraded equipment, as well as more convenient equipment departments that put everything within arms-reach of firefighters.
In the next few months, OCFRD will be placing five of these new engines into service throughout the community with the goal of eventually replacing its entire fleet with the new model to better serve the residents of Orange County.
For more on Orange County Fire Rescue Department, go to Fire Rescue's webpage.
Learn more about Orange County Fire Rescue's New Engine on Orange TV: