07 June, 2021
Orange County Government Launches Targeted Billboard Campaign to Increase COVID-19 Vaccination Rates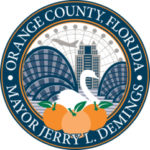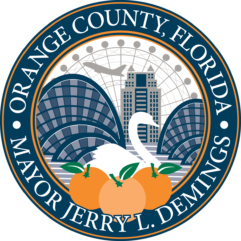 'I Got My Shot' Billboards Feature Central Florida Physicians, Families and Local Pastors
Orange County, Fla. – The Orange County Communication Task Force that launched the "I Got My Shot" public safety campaign is expanding its commitment to educating and encouraging residents to be vaccinated. With over 120 convenient and free COVID-19 vaccination sites countywide, the "I Got My Shot" Communications Task Force is launching a targeted billboard campaign aimed to encourage residents to find a nearby location and to get vaccinated.
Eighteen public service messages will go up on Monday, June 7, 2021 and remain in place for 12 weeks. The billboards will go where the data from the Florida Department of Health in Orange County show they are most needed based on vaccination rates in the area.
Orange County Government collaborated with over 10 local physicians, four families and four places of worship for the creation, support and rollout of these billboards.
The campaign's goal is to make all residents aware of the safety, convenience and benefits of receiving the vaccine as soon as possible to build "community immunity."
WHAT: An extension of the "I Got My Shot" public safety campaign, 18 print billboards will be displayed across Orange County to further encourage residents to get vaccinated.
WHEN: June 7, 2021 through August 29, 2021
WHO: Participants:
Fellowship Missionary Baptist Church of Pine Hills – Pine Hills
Iglesia Episcopal Jesus de Nazaret – Azalea Park
Rejoice in the Lord Ministries—Apopka
Grace Bible Church of Central Florida—Orlando
Reyes-Guardiola Family – Orlando
Bryant Family – Winter Garden
West-Quiroga Family– Longwood
Cen Family—Casselberry
WHERE: Please email PIO@ocfl.net for full list of locations. For more information about the campaign, visit www.ocfl.net/IGotMyShot.
About Orange County Government: Orange County Government strives to serve its residents and guests with integrity, honesty, fairness and professionalism. Located in Central Florida, Orange County includes 13 municipalities and is home to world-famous theme parks, one of the nation's largest convention centers and a thriving life science research park. Seven elected members make up the Board of County Commissioners, including the Mayor, who is elected countywide. For more information, please visit www.OCFL.net or go to Orange County Government's social media channels.
Back To Top