02 November, 2017
Contact: Doreen Overstreet, Public Information Officer, Orange County Government
Email: Doreen.Overstreet@ocfl.net; Phone: (407) 836-5301

Orange County Debris Update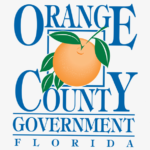 Orange County, Fla. – All residents in unincorporated Orange County should place all storm-related debris by the curb by Monday, Nov. 6. This includes construction and demolition material, including fencing and vegetation. Please separate vegetative debris, including tree limbs, branches and shrubs. Debris should NOT be bagged. Do not block fire hydrants, storm drains, water meters and mailboxes with debris.
Orange County Public Works estimates that more than 75 percent of vegetative debris collection is complete in unincorporated Orange County, with a total of more than 640,000 cubic yards collected so far.
In addition, four citizen debris drop-off sites remain open:
Cypress Grove Park – 290 Holden Ave.
Northwest Water Reclamation Facility – 701 W McCormick Rd.
Rose Place Park – 8200 Old Winter Garden Rd.
Harrell Road – 8503 Trevarthon Rd.
Orange County will permanently close the Harrell Road and Cypress Grove Park debris sites this Sunday, Nov. 5 at
5 p.m.
The Northwest Water Reclamation Facility on McCormick Road and Rose Place Park will remain open through Sunday, Nov. 19. New operating hours at the citizen debris sites as of Sunday, Nov. 5 will be 7 a.m. to 5 p.m.
For more information on debris pick up, visit www.ocfl.net/debris.
###
About Orange County Government: Orange County Government strives to serve its residents and guests with integrity, honesty, fairness and professionalism. Located in Central Florida, Orange County includes 13 municipalities and is home to world-famous theme parks, one of the nation's largest convention centers and a thriving life science research park. Seven elected members make up the Board of County Commissioners, including the Mayor, who is elected countywide. For more information, please visit www.OCFL.net or go to Orange County Government's social media channels.
Back To Top