15 May, 2018
Ashley Gipson, Orange County Fire Rescue
Email: Ashley.Gipson@ocfl.net
Phone: 407-627-8216
Orange County Hurricane Expo on June 9 Provides Free Hurricane Preparedness Information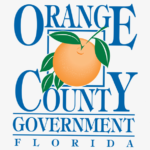 Orange County, Fla. – Orange County encourages residents to take steps to be prepared for hurricane season. The 2018 Hurricane Expo will be held on June 9 from 9 a.m. to 1 p.m. at the Cypress Creek High School gymnasium located at 1101 Bear Crossing Drive, Orlando, Fla 32824.
The free, half-day event will offer preparedness information. Free preparedness items, including weather radios and first aid kits, will be distributed while supplies last.
Attendees will be able to speak to emergency response and recovery experts from the Orange County Office of Emergency Management. Representatives will answer questions and provide information on how to respond to flooding, high-wind damage and property loss.
Participants will also learn how to track storms, pack a disaster kit and prepare an emergency plan for themselves and their pets.
Hurricane season begins June 1 and ends November 30, 2018.
A 2018 hurricane expo PSA can be found on YouTube through the Orange TV channel or the below webpage.
WHAT: Orange County Hurricane Expo 2018
WHERE: Cypress Creek High School gymnasium
1101 Bear Crossing Dr., Orlando, Fla 32824
WHEN: Saturday, June 9, 9 a.m. – 1 p.m.
MORE INFO: 407-836-9140 or ocoem@ocfl.net or www.ocfl.net/storm 
About Orange County Government: Orange County Government strives to serve its residents and guests with integrity, honesty, fairness and professionalism. Located in Central Florida, Orange County includes 13 municipalities and is home to world-famous theme parks, one of the nation's largest convention centers and a thriving life science research park. Seven elected members make up the Board of County Commissioners, including the Mayor, who is elected countywide. For more information, please visit www.OCFL.net or go to Orange County Government's social media channels.
Back To Top