11 June, 2018
Contact: Doreen Overstreet, Public Information Officer, Orange County Government
Email: Doreen.Overstreet@ocfl.net
Phone: 407-468-5851

Orange County West Solar Co-op Selects Wayfare Energy to Serve Members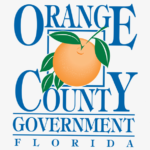 Orlando, Fla. – The Orange County West Solar Co-op, a 105-participant group created through Solar United Neighbors of Florida, has selected Wayfare Energy, headquartered in Altamonte Springs, to install solar panels for its members. Wayfare Energy, with its competitive prices, 33 years of experience and strong warranties, was selected over five other firms through a competitive bidding process.
"We love solar because it's a smart investment that strengthens family finances and benefits local communities," said Robert Althuis, Wayfare Energy CEO, "and all while protecting our planet."
Solar United Neighbors of Florida expands access to solar by educating Florida residents about the benefits of distributed solar energy, helping them organize group solar installations, and strengthening Florida's solar policies and its community of solar supporters. The Orange County West Solar Co-op is one of several co-ops across the state thanks to the organization's efforts.
"I thoroughly enjoyed being part of the endeavor to help choose the best provider of solar services for West Orange County," shared Lynne Schatz, solar co-op member.  "It was great to be part of the collaborative attempt to weigh the needs and wants of our neighbors and to come together with others from different communities and age groups."
Wayfare Energy will provide each co-op participant with an individualized proposal based on a group rate. By going solar as a group and choosing a single installer, participants can take advantage of their bulk purchasing power to get discounted pricing and quality installation. Members also have the support of fellow participants and solar experts at Solar United Neighbors of Florida.
The co-op is open to new participants until July 16, 2018. All Orange County residents, living West of I-4, interested in joining the co-op can sign up at the co-op website. Joining the co-op is not a commitment to purchase panels.
Upcoming information session:
Saturday, June 23, 2018
11:30 a.m.
Jackson Neighborhood Center
1002 West Carter Street
Visit www.solarunitedneighbors.org to RSVP.
About Orange County Government: Orange County Government strives to serve its residents and guests with integrity, honesty, fairness and professionalism. Located in Central Florida, Orange County includes 13 municipalities and is home to world-famous theme parks, one of the nation's largest convention centers and a thriving life science research park. Seven elected members make up the Board of County Commissioners, including the Mayor, who is elected countywide. For more information, please visit www.OCFL.net or go to Orange County Government's social media channels.
Back To Top