23 October, 2018
Caitlin Dineen, OCCC Communications Administrator
Email: caitlin.dineen@occc.net
Phone: 407-685-5831

Orange County Convention Center Moves Forward with North-South Building Improvements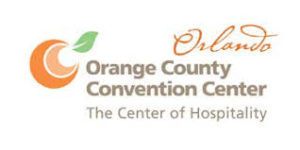 Orlando, Fla. – The Orange County Convention Center (OCCC) leadership team continues work on the planned North-South Building Improvements after a budget for the projects has been approved.
Earlier this year, the Orange County Board of County Commissioners approved Mayor Teresa Jacobs' proposed budget of a $605 million Capital Improvement Plan that funds the construction of two projects that will improve and enhance the North-South Building:
Convention Way Grand Concourse – an enclosed connection between the North and South concourses that includes additional meeting space and an 80,000-square-foot ballroom with a grand entrance to the North-South building along Convention Way.

Multipurpose Venue – a 200,000-square-foot, flexible, divisible, column-free space with a combination of retractable and floor seating to accommodate between 18,000-20,000 guests. This project will also incorporate connectivity between the North and South concourses.
"We spent the last two years talking with clients and evaluating our own campus to find the best projects that will help us maintain our spot as the No. 1 meeting destination in the country," said Jessie Allen, the Center's Interim Executive Director. "Securing the funding will enable us to ramp up for an exciting time of development and growth at the Center of Hospitality."
Currently, the OCCC Executive team is in negotiations to hire an owner's representative. The selected company will manage all aspects of the North-South Building Improvements. This is the first of several steps which will involve consultants to assist the team to enhance what was already a premier convention center.
About Orange County Government: Orange County Government strives to serve its residents and guests with integrity, honesty, fairness and professionalism. Located in Central Florida, Orange County includes 13 municipalities and is home to world-famous theme parks, one of the nation's largest convention centers and a thriving life science research park. Seven elected members make up the Board of County Commissioners, including the Mayor, who is elected countywide. For more information, please visit www.OCFL.net or go to Orange County Government's social media channels.
Back To Top