10 September, 2019
Denise Cochran, Public Information Officer, Orange County Environmental Protection Division
Email: Denise.Cochran@ocfl.net
Phone: 321-239-4488
Environmental Protection Division to Host a Free "Don't Pitch It, Fix It!" Community Repair Workshop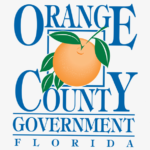 WHAT: In recognition of National Pollution Prevention (P2) Week, Orange County Environmental Protection Division (EPD) will host a free community repair workshop at the Blanchard Park YMCA Family Center on Saturday, September 21, 2019. Pollution Prevention Week is September 16 – 22.
Volunteer fixers will offer free minor repairs of household items such as electronics, bicycles, jewelry, eyeglasses, watches, clothing and more.
Sustainability, innovation and collaboration are exemplified in this workshop. This event encourages residents to extend the life of their belongings by having them fixed, thereby consuming less and reducing the amount of trash sent to the landfill.
Visit Don't Pitch It, Fix It! online for more information or to register.
WHO: Orange County EPD staff
Community volunteers helping to Reduce, Reuse, REPAIR, and Recycle
*Spanish speakers from Orange County's Environmental Protection Division also available to the media. 
WHEN: Saturday, September 21, 2019
10 a.m. to 1 p.m. – Volunteer fixers at work                 
WHERE: Blanchard Park YMCA Family Center
10501 J. Blanchard Trail, Orlando, FL 32817
About Orange County Government: Orange County Government strives to serve its residents and guests with integrity, honesty, fairness and professionalism. Located in Central Florida, Orange County includes 13 municipalities and is home to world-famous theme parks, one of the nation's largest convention centers and a thriving life science research park. Seven elected members make up the Board of County Commissioners, including the Mayor, who is elected countywide. For more information, please visit www.OCFL.net or go to Orange County Government's social media channels.
Back To Top