31 March, 2020
Orange County Government Public Information Officer
Email: PIO@ocfl.net
Orange County Government's COVID-19 Rental Assistance Program: Applications and Hotline to Close EOD April 1, 2020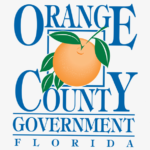 Update: The COVID-19 Rental Assistance Hotline and online application are now closed.
Orange County, Fla. – Due to the overwhelming response of residents and with more than 20,000 applications, Orange County Government will close its COVID-19 Rental Assistance Hotline and online application effective 5 p.m. on April 1, 2020.
The launch of the local program was meant to function as a stopgap measure to help Orange County residents until federal and state funding was available.
Orange County Government intends to fully process all applications and vet them appropriately. The Orange County COVID-19 Rental Assistance Program was launched by Mayor Jerry L. Demings on Friday, March 20, 2020. This was a one-time benefit for one month's rent assistance for Orange County residents only with specific qualifications.
The program, which is taxpayer funded, was initially set up to help 1,500 families with a budget of $1.8 million.
"We ask for residents' patience as we process their applications and appointments," said Orange County Mayor Jerry L. Demings. "We have increased our staff and our facilities to accommodate the demand. We will bring the program's additional funding needs to our Orange County Board of County Commissioners at an upcoming Board meeting."
About Orange County Government: Orange County Government strives to serve its residents and guests with integrity, honesty, fairness and professionalism. Located in Central Florida, Orange County includes 13 municipalities and is home to world-famous theme parks, one of the nation's largest convention centers and a thriving life science research park. Seven elected members make up the Board of County Commissioners, including the Mayor, who is elected countywide. For more information, please visit www.OCFL.net or go to Orange County Government's social media channels.
Back To Top