06 May, 2020
Orange County Government Public Information Officer
Email: PIO@ocfl.net
Orange County Government Health Services Department Announces Free COVID-19 Testing Sites in 32825, 32792 & 32822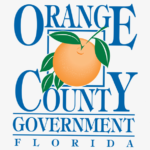 Orange County Health Services Announces
New Free COVID-19 Testing Sites in 32825 and 32792
 Orange County Government, is opening new, free COVID-19 testing sites in East Orange County and Winter Park through May 15, 2020. Based on zip code data from Orange County's heat map (www.ocfl.net/COVID19HeatMap), these new sites are opening in areas where there have been a higher number of positive COVID-19 cases.
No symptoms and/or criteria is necessary for testing, however, online appointments are required and individuals must be 18 years and older as well as be an Orange County resident. Please do not show up at the test sites without an appointment. Operating hours for test sites are 9 a.m. to 4 p.m.
Para información en español (or any other languages), por favor llame al 407-836-3111.
Monday, May 11 & Tuesday May 12, 2020
Legacy Middle School
11398 Lake Underhill Rd, Orlando, FL 32825
Make an online appointment at www.ocfl.net/LegacyMiddle
Monday, May 11 through Thursday, May 14, 2020
Lakemont Elementary School
901 N Lakemont Ave, Winter Park, FL 32792
Make an online appointment at www.ocfl.net/LakemontElementary
For more information, www.ocfl.net/covid19
About Orange County Government: Orange County Government strives to serve its residents and guests with integrity, honesty, fairness and professionalism. Located in Central Florida, Orange County includes 13 municipalities and is home to world-famous theme parks, one of the nation's largest convention centers and a thriving life science research park. Seven elected members make up the Board of County Commissioners, including the Mayor, who is elected countywide. For more information, please visit www.OCFL.net or go to Orange County Government's social media channels.
Back To Top