03 June, 2020
Orange County Government Public Information Officer
Email: PIO@ocfl.net
Orange County Convention Center Presents Recovery and Resiliency Plans to Orange County Economic Recovery Task Force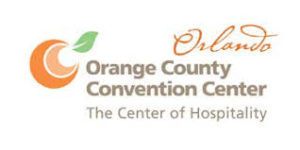 Orange County, Fla. – The Orange County Convention Center (OCCC) presented its Recovery and Resiliency Plan to the Orange County Economic Recovery Task Force on June 3, 2020, focusing on its three-pronged strategy to safeguard clients, attendees and employees.
Developed in accordance with policy recommendations from the Centers of Disease Control and Prevention (CDC), Orange County Government, and state and federal mandates, the OCCC's Recovery and Resiliency Plan relies on the best available data, science and research. Following a three-pronged strategy, the OCCC will phase in modified operations by:
Implementing the OCCC's Recovery and Resiliency Guidelines
Developed in consultation with Orange County's Health Services Department, these data-driven guidelines aim to protect clients, guests and attendees, and provide a framework for business continuity at the OCCC.
Recognized as the gold standard of safe venues, GBAC STAR™ provides third-party validation to ensure the implementation of rigorous protocols in response to biorisk situations.
Collaborating with a large established healthcare system in Central Florida
The OCCC will collaborate and partner with a local Central Florida healthcare system for expert guidance and on-site support in the form of temperature checks, screenings and telemedicine visits.
"By providing a responsible, data-driven plan, The Center of Hospitality is securing its future as a venue and as an economic driver for the destination and the industry," said OCCC Executive Director Mark Tester. "After weeks of extensive preparations, planning and training, the OCCC is excited to welcome back clients, attendees and our employees."
The implementation of the OCCC's three-pronged strategy follows the announcement of reopening dates for Central Florida's three largest theme parks – Universal Orlando Resort, SeaWorld Orlando and Walt Disney World.
###
About the Orange County Convention Center
The Orange County Convention Center is the second-largest convention facility in North America and provides approximately $3 billion in economic impact to Central Florida annually. In recent years, the Convention Center has averaged nearly 200 events, including 115 conventions and trade shows that attract more than 1.5 million attendees to the region each year. For more information about the Orange County Convention Center, visit www.occc.net.
About Orange County Government: Orange County Government strives to serve its residents and guests with integrity, honesty, fairness and professionalism. Located in Central Florida, Orange County includes 13 municipalities and is home to world-famous theme parks, one of the nation's largest convention centers and a thriving life science research park. Seven elected members make up the Board of County Commissioners, including the Mayor, who is elected countywide. For more information, please visit www.OCFL.net or go to Orange County Government's social media channels.
Back To Top