19 June, 2020
Orange County Government Public Information Officer
Email: PIO@ocfl.net
Orange County Government Extends COVID-19 FREE PPE for Small Businesses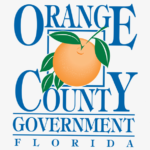 WHAT: On Wednesday June 24, Thursday June 25, and Friday June 26, 2020, Orange County Government will offer the opportunity for qualified small businesses to pick up a packet of free Personal Protective Equipment.
This PPE kit will include 200 disposable facemasks, 15 cloth masks and 20 bottles of  hand sanitizer. This initiative aims to serve 10,000 Orange County small businesses with 2 million masks and 500,000 bottles of hand sanitizer.
Online appointments are required to schedule a pickup. Please visit www.ocfl.net/PPE, and click on the small business registration link. You can then select the preferred pick up location and time.
WHERE: June 24, 25 and 26, 2020
 South Orange Youth Sports Complex
11800 S Orange Avenue, Orlando, FL 32824
West Orange Park
150 Windermere Road
Winter Garden, FL 34787
Downey Park
10107 Flowers Avenue
Orlando, FL 32825
For more information about the Community PPE Initiative visit www.ocfl.net/PPE.
About Orange County Government: Orange County Government strives to serve its residents and guests with integrity, honesty, fairness and professionalism. Located in Central Florida, Orange County includes 13 municipalities and is home to world-famous theme parks, one of the nation's largest convention centers and a thriving life science research park. Seven elected members make up the Board of County Commissioners, including the Mayor, who is elected countywide. For more information, please visit www.OCFL.net or go to Orange County Government's social media channels.
Back To Top