13 June, 2020
Orange County Government Public Information Officer
Email: PIO@ocfl.net
Orange County Government to Reopen CARES Individual and Family Assistance Application Portal on Monday, June 15 at 8 a.m.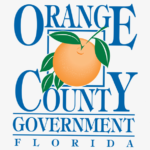 Orange County, Fla.  – Orange County Government will reopen its CARES Individual and Family Assistance application portal on June 15, 2020 at 8 a.m.
You can directly access the application at www.ocfl.net/CaresForResidents. The system will only allow 25,000 users to access the website and submit their documentation.
Since the program's launch on June 8, 2020, the Orange County technical team has been working diligently to streamline this process for residents. Due to the strong response, more staff is being brought on to process applications.
We encourage all residents to visit ocfl.net/OrangeCARES for the latest frequently asked questions and checklist for required documents ahead of Monday's portal reopening, to be best prepared. Residents should make sure to have all the needed documents ready to go and upload because you will be unable to save your application and return to it later. The application must be done all at once.
Please note, the number of documents needed to complete the application has decreased. Additionally, in order to process applications faster, the $1,000 payments will go directly to the resident instead of the corresponding vendor.
If residents cannot get through on June 15, please know there will be more opportunities to apply for these benefits in the coming weeks. The goal is to get $1,000 into the hands of 30,000 Orange County households.
About Orange County Government: Orange County Government strives to serve its residents and guests with integrity, honesty, fairness and professionalism. Located in Central Florida, Orange County includes 13 municipalities and is home to world-famous theme parks, one of the nation's largest convention centers and a thriving life science research park. Seven elected members make up the Board of County Commissioners, including the Mayor, who is elected countywide. For more information, please visit www.OCFL.net or go to Orange County Government's social media channels.
Back To Top