28 August, 2020
Orange County Government Public Information Officer
Email: PIO@ocfl.net
Orange County Health Services to Provide Free COVID-19 at South Orange Youth Complex September 2 – 4, 2020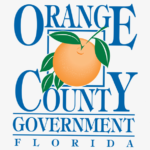 WHAT: Orange County Health Services will offer free COVID- 19 testing at South Orange Youth Complex from Wednesday, September 2 through Friday, September 4, 2020.  The site will be open from 8 a.m. to 1 p.m.  Testing is available to all residents, including those 12 years and older with a parent or guardian present. You can make an online appointment directly at https://www.ocfl.net/SouthOrange
TESTING: The site is pedestrian-friendly and walk-ups are also allowed.
No symptoms and/or criteria is necessary for testing, however, online appointments are encouraged. Testing available for ages 12 and up (minors must have a parent or guardian consent).
Upon completion of testing, residents will also receive a free packet of facemasks and hand sanitizer.
Results are available in three to five business days.
Appointments are available online ONLY at https://www.ocfl.net/SouthOrange
Para información en español (or any other languages), por favor llame al 407-836-3111.
WHEN: September 2 – 4, 2020 – South Orange Youth Complex
Wednesday-Friday 8 a.m. to 1 p.m.
WHERE: South Orange Youth Complex
11800 S. Orange Avenue, Orlando, FL 32824
For more information, visit www.ocfl.net/COVID19
About Orange County Government: Orange County Government strives to serve its residents and guests with integrity, honesty, fairness and professionalism. Located in Central Florida, Orange County includes 13 municipalities and is home to world-famous theme parks, one of the nation's largest convention centers and a thriving life science research park. Seven elected members make up the Board of County Commissioners, including the Mayor, who is elected countywide. For more information, please visit www.OCFL.net or go to Orange County Government's social media channels.
Back To Top