27 October, 2020
Orange County Government Public Information Officer
Email: PIO@ocfl.net
Mayor Jerry L. Demings Launches Orange County Citizens Safety Task Force First Meeting Scheduled for Friday, November 6, 2020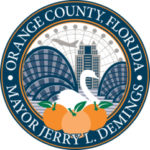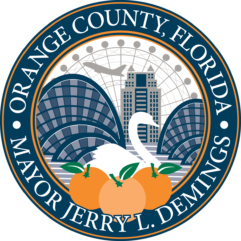 Orange County, Fla. – Due to multiple Orange County shootings that have resulted in two fatalities involving children 17 years of age and younger, Mayor Jerry L. Demings has created a community task force, aimed at reducing and preventing gun violence and violent crimes in the community.
"To be successful, we will need a comprehensive approach to stop the victimization of families and neighborhoods," Mayor Demings said. "The solution does not reside with government and law enforcement alone.  It will take a collaborative effort of individuals representing diverse backgrounds who can help identify community solutions to longstanding problems."
The participants include young adults, youth mentors, faith-based, leaders, behavioral health professionals, community advocates, law enforcement, education and prevention professionals, and service-based organizations.
The members will focus on the areas of prevention, intervention, law enforcement and prosecution.
When: Citizens Safety Task Force, November 6, 2020 at 1:30 p.m. – 3 p.m.
Where: Barnett Park Magic Gymnasium, 4801 W Colonial Dr, Orlando, FL 32808
The meeting will be held in-person and virtually. All full Task Force meetings will be streamed live on Orange TV.  In alignment with CDC guidelines, we ask that you wear a mask while in the Magic Gymnasium building. In effort to maintain six feet social distancing, please send only one reporter and photographer.
View the Orange County Citizens Safety Task Force member roster.
Mayor Demings is available for interviews on Wednesday, October 28, 2020 at 10 a.m.  The location for the media availability is the County Administration Center, 201 S. Rosalind Avenue, Orlando, FL 32801 – 1st floor lobby.
About Orange County Government: Orange County Government strives to serve its residents and guests with integrity, honesty, fairness and professionalism. Located in Central Florida, Orange County includes 13 municipalities and is home to world-famous theme parks, one of the nation's largest convention centers and a thriving life science research park. Seven elected members make up the Board of County Commissioners, including the Mayor, who is elected countywide. For more information, please visit www.OCFL.net or go to Orange County Government's social media channels.
Back To Top