08 October, 2020
Orange County Government Public Information Officer
Email: PIO@ocfl.net
Orange County Health Services Provides FREE Drive-Thru Flu Vaccines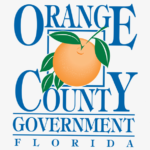 Orange County, Fla. – With flu season on the horizon and the ongoing COVID-19 pandemic still effecting us, experts and health officials are stressing the importance of getting flu shots. According to the Centers for Disease Control and Prevention, it is likely flu viruses and the virus that causes COVID-19 will both spread this fall and winter.
Healthcare systems could be overwhelmed treating both patients with flu and those with COVID-19. This means getting a flu vaccine during 2020-2021 is more important than ever. While getting a flu vaccine will not protect against COVID-19, there are many important benefits, such as:
Flu vaccines have been shown to reduce the risk of flu illness, hospitalization and death.
Flu vaccines can help save healthcare resources for the care of patients with COVID-19.
Upcoming drive-thru flu vaccinations provided free by Orange County Health Services:
When: Wednesday, October 14 through Friday, October 16, 2020, 8 a.m. to 1 p.m.
Where: Barnett Park, 4801 W. Colonial Drive, Orlando 
Details: Free, drive-thru flu vaccination while you are able to stay in your car. Up to four people can be tested in your vehicle.
Register: Registration is highly encouraged – go to ocfl.net/BarnettFluShots to register – although no appointments are necessary.
Know Before You Go:
Free of charge. No insurance required.
Must be an Orange County resident
Ages 12+ tested
Masks are required while receiving service
Must wear clothes that do not restrict access to the upper arm. Changing areas will not be available.
Those with appointments will receive a packet of free facemasks and hand sanitizer.
For questions, contact 407-836-3111.  For more information, visit www.ocfl.net/FluShots
About Orange County Government: Orange County Government strives to serve its residents and guests with integrity, honesty, fairness and professionalism. Located in Central Florida, Orange County includes 13 municipalities and is home to world-famous theme parks, one of the nation's largest convention centers and a thriving life science research park. Seven elected members make up the Board of County Commissioners, including the Mayor, who is elected countywide. For more information, please visit www.OCFL.net or go to Orange County Government's social media channels.
Back To Top