02 November, 2020
Orange County Government Public Information Officer
Email: PIO@ocfl.net
Orange County Regional History Center Announces a Remembrance Ceremony Honoring the Descendants of the Ocoee Massacre | November 2, 2020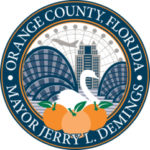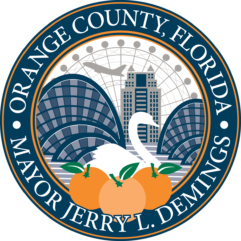 Orange County, Fla – In recognition of those who fought for their right to vote and lost their lives during the Ocoee Massacre of 1920, Orange County Mayor Jerry L. Demings and the Dr. Martin Luther King Jr. Initiative deem November 2, 2020 as "Descendants of the Ocoee Massacre:  Honoring Their Ancestors Day" in Orange County.
Family members of those lost during the Ocoee Massacre will join elected officials to participate in this tribute ceremony.  Due to our current social distancing and gatherings practices, the event will be an intimate remembrance of those lost on November 2, 1920 and their families.
WHEN: Monday, November 2, 2020 at 10 a.m.
WHERE: Orange County Regional History Center, 65 E. Central Blvd., Orlando, 32801
The ceremony will take place outside near the front entrance of the History Center.
Immediately following the program, a tour of the "Yesterday, This Was Home:  The Ocoee Massacre of 1920" exhibit will take place with family members and dignitaries that would like to participate.
You can view the ceremony broadcast live on Orange TV or view at:
About Orange County Government: Orange County Government strives to serve its residents and guests with integrity, honesty, fairness and professionalism. Located in Central Florida, Orange County includes 13 municipalities and is home to world-famous theme parks, one of the nation's largest convention centers and a thriving life science research park. Seven elected members make up the Board of County Commissioners, including the Mayor, who is elected countywide. For more information, please visit www.OCFL.net or go to Orange County Government's social media channels.
Back To Top