14 January, 2021
Orange County Government Public Information Officer
Email: PIO@ocfl.net
Orange County Citizens Safety Task Force to Meet Friday, January 15, 2021 at the South Econ Recreation Center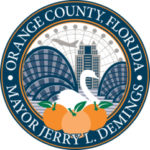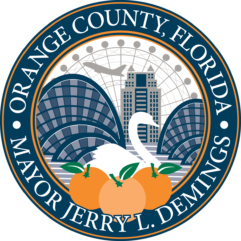 Orange County, Fla. – The third meeting of the Orange County Citizens Safety Task Force will take place on January 15, 2021 at 2 p.m.
The meeting agenda includes a brief presentation from the Orange County Sheriff's Office on reducing juvenile arrests. There will also be individual updates on the progress of the following subcommittees: Prevention, Intervention, Enforcement and Prosecution.  The full Task Force Co-Chairs will dedicate time for open discussion and dialogue among the task force members as the subcommittees begin to deliberate recommendations.
WHEN: Friday, January 15, 2021, 2 p.m. to 4 p.m.
WHERE: South Econ Recreation Center
Orlando Magic Gymnasium
3850 S. Econlockhatchee Trail
Orlando, FL 32829
MORE INFO: The task force is comprised of 30+ members representing diverse backgrounds who can help identify solutions to longstanding community problems. The participants include young adults, youth mentors, faith-based leaders, behavioral health professionals, community advocates, law enforcement officers, education and prevention professionals, and service-based organizations.
For more details about the Citizen Safety Task Force, visit: www.ocfl.net/SafetyTaskForce.
Visit the county's newsroom for additional information about the task force and their efforts during the pandemic.
MEDIA: The meeting will be held in-person and virtually. All full Task Force meetings will stream live on Orange TV.  In alignment with CDC guidelines, we ask that you wear a mask while in the Magic Gymnasium building. In effort to maintain six feet social distancing, please send only one reporter and photographer.
About Orange County Government: Orange County Government strives to serve its residents and guests with integrity, honesty, fairness and professionalism. Located in Central Florida, Orange County includes 13 municipalities and is home to world-famous theme parks, one of the nation's largest convention centers and a thriving life science research park. Seven elected members make up the Board of County Commissioners, including the Mayor, who is elected countywide. For more information, please visit www.OCFL.net or go to Orange County Government's social media channels.
Back To Top