12 February, 2021
Orange County Government Public Information Officer
Email: PIO@ocfl.net
Orange County Legislative Delegation Announces Local Bill and Public Hearing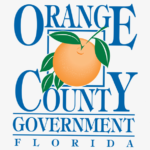 Orange County, Fla. – Senator Randolph Bracy, Chair of the Orange County Legislative Delegation, has announced the following date and information concerning the delegation's local bill and public hearing:
Date: Monday, February 15, 2021
Time: 9 – 10 a.m.
Location: This meeting will be conducted virtually via Zoom
The delegation will hold a local bill and public hearing to consider a proposed local bill for the 2021 Legislative Session, relating to providing space and seating requirements for special alcoholic beverage licenses for restaurants in the Orlando Main Street small restaurant incentive areas. Persons wishing to provide testimony on the local bill must submit an attached appearance record form via email to bracy.randolph.web@flsenate.gov.
To appear on the agenda a request must be made no later than 5 p.m. on Friday, February 12, 2021. Public comment can be made by video or phone.
The meeting will be recorded via Zoom and is available upon request.
About Orange County Government: Orange County Government strives to serve its residents and guests with integrity, honesty, fairness and professionalism. Located in Central Florida, Orange County includes 13 municipalities and is home to world-famous theme parks, one of the nation's largest convention centers and a thriving life science research park. Seven elected members make up the Board of County Commissioners, including the Mayor, who is elected countywide. For more information, please visit www.OCFL.net or go to Orange County Government's social media channels.
Back To Top