10 March, 2021
Orange County Government Public Information Officer
Email: PIO@ocfl.net
Orange County Expands FEMA Satellite Sites to Barnett Park then South Econ Park Starting March 11, 2021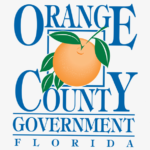 WHAT: Orange County Government in partnership with the Florida Division of Emergency Management are expanding the free COVID-19 vaccination sites. Two sites will open on separate dates beginning on March 11, 2021 through March 17, 2021. Eligible residents can visit Barnett Park on March 11 – 13, 2021. After that, South Econ Park will be open from March 14 – 17, 2021.
Each park site will be open from 9 a.m. to 5 p.m. The sites are walk-up only, no appointments.
ELIBILITY: Eligibility at all Orange County vaccination sites now include:
Persons 65+ (must be a Florida resident or part-time resident)
Persons 60+ will be eligible beginning March 15, 2021
Long-term care facility residents and staff (any age)
Health care professionals with direct patient contact
All educators and staff in schools/colleges/licensed day cares
Sworn law enforcement officers and firefighters
Extremely medically vulnerable/high-risk (must have required state form)
Para información en español (or any other languages), por favor llame al: 407-836-3111.
WHERE:
Barnett Park – Gym
4801 W. Colonial Drive,
Orlando, FL 32808
March 11-13, 2021 Thursday – Saturday,9 a.m. to 5 p.m.
South Econ Park – Gym
3850 South Econlockatchee Trail,
Orlando, FL 32829
March 14-17, 2021 Sunday – Wednesday, 9 a.m. to 5 p.m.
For more information, visit ocfl.net/vaccine.
About Orange County Government: Orange County Government strives to serve its residents and guests with integrity, honesty, fairness and professionalism. Located in Central Florida, Orange County includes 13 municipalities and is home to world-famous theme parks, one of the nation's largest convention centers and a thriving life science research park. Seven elected members make up the Board of County Commissioners, including the Mayor, who is elected countywide. For more information, please visit www.OCFL.net or go to Orange County Government's social media channels.
Back To Top