14 April, 2021
Orange County Government Public Information Officer
Email: PIO@ocfl.net
Orange County Launches Public Safety Campaign to Combat COVID-19 Vaccine Hesitancy, Build "Community Immunity"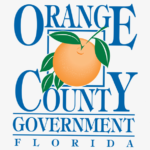 Orange County, Fla. (April 14, 2021) – Orange County Government officials – along with representatives from the Florida Department of Health in Orange County, the City of Orlando, Orlando Economic Partnership, Visit Orlando, Walt Disney World, and Universal Orlando – recently revealed their "I Got My Shot" public safety campaign designed to debunk COVID-19 vaccine myths, highlight trusted voices in the community, and encourage residents to get vaccinated.
The campaign was developed at the request of Orange County Mayor Jerry L. Demings and has one overriding goal: reach the desired "community immunity" level of 79 percent sooner rather than later.
"We want to make all residents aware of the safety, convenience and benefits of taking the vaccine as soon as possible," said Mayor Demings. "And for those who have already received their vaccines, we're asking for your help spreading the word to your family, friends and neighbors."
There are those in the community who have taken a "wait and see" approach to the vaccine. Orange County hopes to provide guidance and increase trust levels by debunking vaccine myths and driving home the true benefits of getting a COVID-19 vaccine.
"There's always going to be a certain level of vaccine hesitancy, so we need to ensure everyone knows the COVID-19 vaccine is safe, available, convenient and doesn't cost anything," said Dr. Raul Pino, health officer for the Florida Department of Health in Orange County. "With the help of local health care providers, we can disseminate accurate information about the vaccine and further contain the virus and its mutations as we strive to reach herd immunity."
This campaign is the second phase of the Safer, Stronger, Together county initiative. With national research showing us that those most hesitant use social media as their primary information source, this campaign has been primarily targeted to live and breathe through social platforms.
In addition, Orange County staff conducted over 250 interviews through targeted focus groups to address our community's concerns and apprehensions about the vaccine. These responses were then incorporated to help frame this public safety campaign.
Looking ahead, April 26, 2021, Orange County will partner with AdventHealth in a Town Hall setting to answer questions from community members and further combat vaccine hesitancy. More details to follow.
To track vaccination progress, and for more information on the tools you can use to help protect our community against the COVID-19 virus and reach herd immunity as quickly as possible, visit, www.ocfl.net/IGotMyShot.
About Orange County Government: Orange County Government strives to serve its residents and guests with integrity, honesty, fairness and professionalism. Located in Central Florida, Orange County includes 13 municipalities and is home to world-famous theme parks, one of the nation's largest convention centers and a thriving life science research park. Seven elected members make up the Board of County Commissioners, including the Mayor, who is elected countywide. For more information, please visit www.OCFL.net or go to Orange County Government's social media channels.
Back To Top