12 April, 2021
Orange County Government Public Information Officer
Email: PIO@ocfl.net
Orange County Regional History Center receives highest national recognition from American Alliance of Museums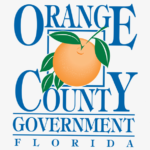 Orange County, Fla. (April 12, 2021) – The Orange County Regional History Center has again achieved accreditation by the American Alliance of Museums, the highest national recognition afforded to cultural institutions in the country. Of the nation's estimated 33,000 museums, only 1,070 are currently accredited.
The History Center demonstrates "the best of what museums aspire to do in their public service," Alliance accreditation officials noted, praising the History Center's community focus and industry leadership as a model for other museums.
"Orange County is proud of the professionalism and dedication displayed by History Center staff in sharing and preserving the rich history of our community. We are elated that our museum has again been ranked as a top-tier United States cultural institution," said Mayor Jerry L. Demings.
The History Center first received the Alliance's coveted accreditation in 2006, after a rigorous process that examines all aspects of a museum's operations and typically takes place every decade. The designation brings national recognition to institutions as a sign of their commitment to excellence, accountability, high professional standards, and continued improvement.
Alliance accreditation officials especially praised the History Center's efforts to document and share the important history presented in the exhibition Yesterday, This Was Home: The Ocoee Massacre of 1920. The staff's "exemplary work" documenting the Pulse nightclub shooting and its aftermath was also singled out for praise. Those efforts created a collection that forms the foundation for the History Center's next major exhibition, Community: Five Years After the Pulse Tragedy, which will be on display from May 29 to August 15.
Developed and sustained by museum professionals for more than 45 years, the American Alliance of Museum's accreditation program is the field's primary vehicle for quality assurance, self-regulation and public accountability. For more information, visit www.aam-us.org.
About Orange County Government: Orange County Government strives to serve its residents and guests with integrity, honesty, fairness and professionalism. Located in Central Florida, Orange County includes 13 municipalities and is home to world-famous theme parks, one of the nation's largest convention centers and a thriving life science research park. Seven elected members make up the Board of County Commissioners, including the Mayor, who is elected countywide. For more information, please visit www.OCFL.net or go to Orange County Government's social media channels.
Back To Top