28 September, 2021
Orange County Government Public Information Officer
Email: PIO@ocfl.net
Orange County Government Expands Land Conservation Efforts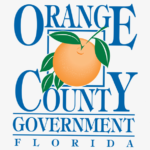 Orange County, Fla. – The Orange County Board of County Commissioners voted to approve the purchase of a 24-acre property in East Orange County owned by the Bagshaw-Hampton family. This acquisition adds to an existing 1000-acre ecological corridor of conservation areas that protects the Econlockhatchee River, which is designated by the State of Florida as an Outstanding Florida Water.
The Bagshaw-Hampton property, which is being acquired for $1 million, will form part of Orange County's Green PLACE (acronym for Park Land Acquisition for Conservation and Environmental protection) program. The program oversees the conservation of 23,000 acres in Orange County, spanning 26 properties, 14 of which are open to the public for nature-based recreational activities.
"Preserving a portion of our natural lands is essential to building the community of tomorrow," Orange County Mayor Jerry L. Demings said. "This is exciting news and the first purchase in over 10 years. Our Green PLACE properties not only give Orange County residents beautiful places to hike, relax and observe wildlife, they also help prevent wildfires, reduce flooding, and keep our air, lakes and waterways clean."
East Orange County is known for its rural character and the richness of its natural resources. District 5 Commissioner Emily Bonilla said, "When I was driving by and saw the 'For Sale' sign, I knew I had to contact the county staff right a way to purchase it. It is a great property to help preserve the Econlockhatchee River and provide a great location to enjoy nature. The community will be able to enjoy it for generations to come."
The Board's approval follows last week's adoption of the 2021-2022 county budget that includes a $100 million commitment toward the goal of doubling the amount of land held for conservation by 2030. The Board previously approved a $7 million amendment to the 2020-2021 budget to begin the process of acquiring additional environmentally sensitive lands for preservation.
To learn more about Orange County's protected areas, visit www.ocfl.net/Environment/NaturalLands.aspx.
About Orange County Government: Orange County Government strives to serve its residents and guests with integrity, honesty, fairness and professionalism. Located in Central Florida, Orange County includes 13 municipalities and is home to world-famous theme parks, one of the nation's largest convention centers and a thriving life science research park. Seven elected members make up the Board of County Commissioners, including the Mayor, who is elected countywide. For more information, please visit www.OCFL.net or go to Orange County Government's social media channels.
Back To Top