22 September, 2021
Orange County Government Public Information Officer
Email: PIO@ocfl.net
Orange County Seeking Artists to Create "Postcards from the Future" That Envisions Orange County in the Year 2050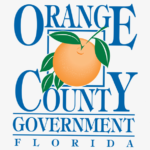 WHAT: What do you imagine County neighborhoods or rural areas will look like in 30 years? What will transcend time? How will we interact, move around, live, work and play? What does the future hold for Orange County in the year 2050?
Vision 2050 "Postcards from the Future" is seeking finished 2D and 3D artwork for an indoor gallery exhibit located in the Atrium Exhibition on the 1st floor of the Orange County Administration Building that begins November 1, 2021.
Vision 2050 is an update to the Orange County Comprehensive Plan that focuses on the future development, sustainability, resiliency, place making, housing affordability and equity. Civic engagement is an essential part of the planning process and art has the power to bring people together.
This is a collaborative effort for artists to use their creativity and talent to depict visions of the future, be it a futuristic or traditionalist vision, and share their imaginings as a means of sparking conversation and engagement.
WHEN: Applications accepted now thru Sunday, October 10, 2021 at midnight (MT).
WHERE: To submit artwork, visit https://artist.callforentry.org/festivals_unique_info.php?ID=9302
Art will be displayed in the Atrium Gallery inside the Orange County Administration Building at 201 S. Rosalind Avenue, Orlando, FL 32801 from November 1, 2021 to November 30, 2021.
MORE INFO: To learn more about Vision 2050 and participate in a short survey, visit: https://www.surveymonkey.com/r/OCV2050_en and www.ocfl.net/Vision2050.
About Orange County Government: Orange County Government strives to serve its residents and guests with integrity, honesty, fairness and professionalism. Located in Central Florida, Orange County includes 13 municipalities and is home to world-famous theme parks, one of the nation's largest convention centers and a thriving life science research park. Seven elected members make up the Board of County Commissioners, including the Mayor, who is elected countywide. For more information, please visit www.OCFL.net or go to Orange County Government's social media channels.
Back To Top