07 December, 2021
Orange County Government Public Information Officer
Email: PIO@ocfl.net
Orange County Opens Emergency Rental Assistance Program to City of Orlando Residents
County to Assist Orlando Renters After City Expended all Program Funds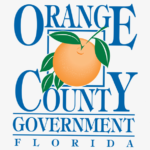 Orange County, Fla. (December 7, 2021) – Beginning on Wednesday, December 8, 2021, Orange County's Emergency Rental Assistance Program will be temporarily available to City of Orlando residents.
The City of Orlando has depleted its $8.6 million in federal funds dedicated to its Emergency Rental Assistance Program, so Orange County is stepping in to bridge the gap and temporarily offer assistance to Orlando residents while the City prepares to launch additional rental assistance and housing programs in early 2022. Those residents living within City of Orlando limits that are in need of rental assistance may apply for that aid by filling out a new application at ocfl.net/rentalassistance.
"Orange County Government is happy to team up with the City of Orlando to ensure that critical resources remain in place and are available for all residents," said Orange County Mayor Jerry L. Demings. "This partnership will help ensure no rent-stressed family is left behind while Orlando waits for more rental assistance funding."
The Orange County's Emergency Rental Assistance Program is an income-based program aimed at helping the County's most vulnerable tenants who are past-due in rent as a result of financial hardships caused by COVID-19.
"We are proud the city was able to quickly and efficiently provide emergency rental assistance to help more than 1,650 families get caught up on unpaid rent and stay safely in their homes," said Orlando Mayor Buddy Dyer. "We anticipate having additional funds available to assist more families in January and we appreciate the collaborative relationship with Orange County to temporarily accept applications from City of Orlando residents to ensure that no resident has unmet needs during this time."
Orange County's Emergency Rental Assistance Program began accepting applications on March 1, 2021 to distribute $33.4 million of federal funds. As of December 3, 2021, the County has approved nearly $14.6 million and kept 2,635 individuals and families in their homes.
Ample notice will be provided to residents when the City of Orlando is ready to launch its next round of rental assistance programming and when Orange County will close their online application to Orlando city residents.
For more information on tenant and landlord eligibility and required documents, and to apply for the program, visit www.ocfl.net/RentalAssistance.
About Orange County Government: Orange County Government strives to serve its residents and guests with integrity, honesty, fairness and professionalism. Located in Central Florida, Orange County includes 13 municipalities and is home to world-famous theme parks, one of the nation's largest convention centers and a thriving life science research park. Seven elected members make up the Board of County Commissioners, including the Mayor, who is elected countywide. For more information, please visit www.OCFL.net or go to Orange County Government's social media channels.
Back To Top