13 December, 2021
Orange County Government Public Information Officer
Email: PIO@ocfl.net
Statement on Omicron Variant Testing in Orange County | December 13, 2021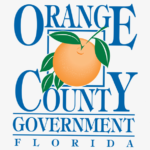 A preliminary test for the Omicron variant has been developed for wastewater and is in beta-testing until fully validated by the lab analyzing the samples. Initial results indicate that the Omicron variant has been detected in Orange County in the South West Reclamation Facility and the North West Reclamation Facility.  We are expecting more definitive results on Wednesday.
Mayor Demings and Dr. Raul Pino from the Florida Department of Health in Orange County urge everyone five years of age and older to get a COVID-19 vaccination.
About Orange County Government: Orange County Government strives to serve its residents and guests with integrity, honesty, fairness and professionalism. Located in Central Florida, Orange County includes 13 municipalities and is home to world-famous theme parks, one of the nation's largest convention centers and a thriving life science research park. Seven elected members make up the Board of County Commissioners, including the Mayor, who is elected countywide. For more information, please visit www.OCFL.net or go to Orange County Government's social media channels.
Back To Top