19 January, 2022
Orange County Government Public Information Officer
Email: PIO@ocfl.net
Statement on Orange County Mayor Jerry L. Demings | January 19, 2022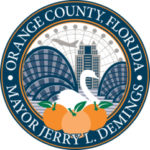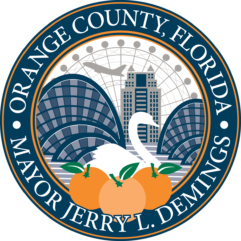 Orange County Mayor Jerry L. Demings will be working from home this week after testing positive for COVID-19. Mayor Demings is fully vaccinated and boosted and is experiencing mild symptoms. He received confirmation of testing positive Tuesday evening.
The Mayor will continue to work on county business and participate in meetings from his home. Presently, he is attending the GOAA board meeting by conference call.
He will follow CDC protocols for returning to the office when it is safe to do so.
About Orange County Government: Orange County Government strives to serve its residents and guests with integrity, honesty, fairness and professionalism. Located in Central Florida, Orange County includes 13 municipalities and is home to world-famous theme parks, one of the nation's largest convention centers and a thriving life science research park. Seven elected members make up the Board of County Commissioners, including the Mayor, who is elected countywide. For more information, please visit www.OCFL.net or go to Orange County Government's social media channels.
Back To Top