23 February, 2022
Orange County Government Public Information Officer
Email: PIO@ocfl.net
Two Artists, Two Colorful Openings | Art in the Chambers plus Art in the Atrium | Monday, February 28, 2022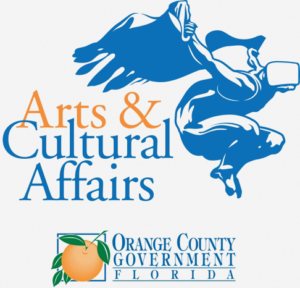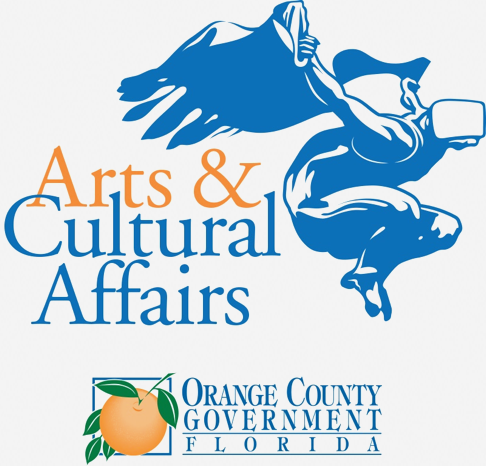 Orange County, Fla. — Please join us on Monday, February 28th as Orange County Arts & Cultural Affairs in partnership with the Public Art Review Board unveil a most colorfully expressive and whimsical exhibition featuring the works of Robert Reedy and Monte Olinger.
Due to safety protocols, there will be two presentations on Monday, February 28, 2022 at 5:30 p.m. and 6:00 p.m. Please make your no cost reservations today! https://tinyurl.com/2p9azz2u
Robert Reedy is an Orlando-based contemporary American artist who grew up in rural Mississippi. Traditions such as storytelling, family, and faith had a tremendous affect in shaping his work. His career spans forty years with works in several mediums – painting, prints, mixed media assemblage, and ceramics. He is a professor of art at UCF where he developed the Advanced Design Lab program to partner businesses with design students.
Reedy's work has been featured at numerous national and international galleries and museums, including The Museum of American Art at The Smithsonian Institute in Washington DC, The American Crafts Museum in New York, and The Museum of American Ceramics in Pomona, CA.
The 'Art in the Chambers—Robert Reedy Exhibition' will be on display in the Orange County Administration Center (201 S. Rosalind Avenue, Orlando, FL 32801) Board of County Commissioners Chambers from February 22, 2022 through June 23, 2022.
Monte Olinger is a rare Florida native raised in a family of artists and art teachers; he grew up with painting as a way of life. His art is an expression of movement and color, often depicting the light and lines of Nature and its surrounding structure. As a lifelong resident of Florida, he draws upon many of its elements to create works on paper and canvas. Painting is Olinger's form of therapeutic self-expression.
Olinger severed as Creative Director at Baker Barrios Architects for 18 years, served the City of Orlando as past president of the Downtown Arts District and as a member of the Public Art Advisory Board. He now dedicates himself to further developing his painting and artistic expressions full time.
The 'Art in the Atrium—Monte Olinger Exhibition' will be on display in the Orange County Administration Center's Atrium Galley (201 S. Rosalind Avenue, Orlando, FL 32801) from Monday, February 28, 2022 through March 30, 2022.
For event information contact Dawn.Knight@ocfl.net.
The mission of Orange County Arts & Cultural Affairs:  "To elevate the status of Central Florida's arts and culture to that befitting a world-class community."
About Orange County Government: Orange County Government strives to serve its residents and guests with integrity, honesty, fairness and professionalism. Located in Central Florida, Orange County includes 13 municipalities and is home to world-famous theme parks, one of the nation's largest convention centers and a thriving life science research park. Seven elected members make up the Board of County Commissioners, including the Mayor, who is elected countywide. For more information, please visit www.OCFL.net or go to Orange County Government's social media channels.
Back To Top