29 March, 2022
Media Contact:
PIO@ocfl.net
Tanisha.morris@andbarr.co
407-494-4919
Orange County Government and Habitat for Humanity Greater Orlando & Osceola County Partner to Provide New Affordable Homes in Holden Heights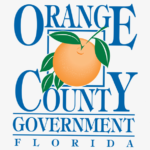 WHAT: As housing prices continue to soar in Orange County and affordable housing becomes more scarce, Orange County Government and Habitat for Humanity Greater Orlando & Osceola County have collaborated to provide additional housing options to residents of Central Florida.
Orange County Mayor Jerry L. Demings and Habitat Orlando & Osceola President and CEO Catherine Steck McManus will host a groundbreaking ceremony to celebrate the construction of five new affordable homes on surplus lots donated by Orange County. Details about the project and how Central Floridians can become homeowners will be provided at the ceremony.
WHEN: Wednesday, March 30, 2022 at 9 a.m.
WHERE: Holden Heights
1101 25th St., Orlando, FL 32805
INTERVIEW OPPORTUNITIES:
Jerry L. Demings, Orange County Mayor
Catherine Steck McManus, President & CEO of Habitat for Humanity Greater Orlando & Osceola County
About Orange County Government: Orange County Government strives to serve its residents and guests with integrity, honesty, fairness and professionalism. Located in Central Florida, Orange County includes 13 municipalities and is home to world-famous theme parks, one of the nation's largest convention centers and a thriving life science research park. Seven elected members make up the Board of County Commissioners, including the Mayor, who is elected countywide. For more information, please visit www.OCFL.net or go to Orange County Government's social media channels.
Back To Top