29 April, 2022
Media Contact:
Sarah Lux | 407-864-6054 | Sarah.Lux@ocfl.net
Orange County Utilities Honored with Three Industry Awards
~Awards presented highlight employee achievements and facility improvements~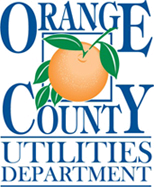 Orange County, FL – This past week, Orange County Utilities accepted three awards at the Florida Water Resources Conference. The awards were presented to two employees for their leadership in the industry and the county's newest water supply facility for its contributions to improving water delivery.
Orange County Utilities provides safe and reliable water services to over 720,000 people across the community. Awarded time and time again for its water quality and conservation efforts, the department continues to be a responsible steward for one of our most precious resources.
"Utilities is proud to work alongside some of the most skilled water professionals in the industry," Ed Torres, Director of Orange County Utilities, said. "Our knowledgeable staff members are why our water continues to be safe, our facilities continue to be efficient, and our water services continue to be reliable."
Austin Humphreys has been with Utilities since 2015 and is currently a Plant Specialist II. Humphreys received the Meritorious Plant Operator Award, which highlights professionals who showcase consistent and outstanding contributions to plant maintenance, the ability to develop new equipment or process modifications that provide more efficient services, and special efforts in training other plant operators.
Jessica Green has been part of Orange County Utilities since 2017 and is currently a Program Coordinator for the Water Division's education program. Green won the Florida Water Environment Association's Thomas T. Jones Public Education Award for promoting environmental awareness and public outreach. This award celebrates Green's significant accomplishments in developing successful water conservation education campaigns.
The Malcolm Road Water Supply Facility, officially opened in 2021, was named Most Improved Water Treatment Plant thanks to the efficiency and support it lends other facilities in the area. The new plant complements the Western Regional Water Supply Facility, supporting development and residents in the community.
About Orange County Government: Orange County Government strives to serve its residents and guests with integrity, honesty, fairness and professionalism. Located in Central Florida, Orange County includes 13 municipalities and is home to world-famous theme parks, one of the nation's largest convention centers and a thriving life science research park. Seven elected members make up the Board of County Commissioners, including the Mayor, who is elected countywide. For more information, please visit www.OCFL.net or go to Orange County Government's social media channels.
Back To Top