14 June, 2022
Ilia Torres
Vice Presidenta, Hispanic Heritage Committee
ilia.torres@ocfl.net

Orange County Government Public Information Officer
PIO@ocfl.net
Calling All Artists for the 2022 Hispanic Heritage Month Art Exhibit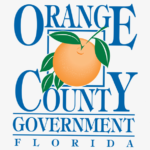 WHAT: The Hispanic Heritage Committee of Orange County Government is holding an open call for youth and adult artists to participate in the annual Hispanic Heritage Month Art Exhibit to be held during Hispanic Heritage Month observed September 15 to October 15, 2022.
WHO: Adult and youth artists are encouraged to apply at http://bit.ly/HHCArt2022. All artist's submission must include the title of the piece, hi-res artwork images for each piece, and an artist's short video clip statement.
WHEN: Application deadline is August 24, 2022. Selected artists will be notified by e-mail by August 31, 2022. If chosen, artists will be required to deliver their artwork to the Orange County Administration Building, 201 S. Rosalind Avenue, Orlando FL 32801 starting September 19 through September 23, 2022 between 8 a.m. and 5 p.m.
The artwork exhibition will open to the public on September 30, 2022 and will run until October 28, 2022.
RULES: All pieces must be original work by the artist and be either Hispanic Heritage themed or created by a Hispanic artist. Artists may submit up to three works of art.
For more information about the application process and the exhibit, please email Ilia.Torres@ocfl.net.
About Orange County Government: Orange County Government strives to serve its residents and guests with integrity, honesty, fairness and professionalism. Located in Central Florida, Orange County includes 13 municipalities and is home to world-famous theme parks, one of the nation's largest convention centers and a thriving life science research park. Seven elected members make up the Board of County Commissioners, including the Mayor, who is elected countywide. For more information, please visit www.OCFL.net or go to Orange County Government's social media channels.
Back To Top