14 October, 2022
Orange County Government Public Information Officer
Email: PIO@ocfl.net
Aerial Mosquito Treatments to Begin in Orange County as Early as Sunday, October 16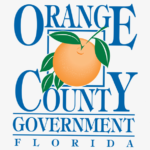 Orange County, Fla. – In response to a recent spike in the local mosquito population due to Hurricane Ian flooding, the Florida Department of Agriculture and Consumer Services will be supporting Orange County Mosquito Control (OCMC) with aerial mosquito treatments as early as the evening of Sunday, October 16, 2022.
OCMC has identified approximately 93,000 acres in Orange County with an increased mosquito population that will receive this additional aerial treatment. The areas identified for aerial treatment include Apopka, Bithlo, Christmas, Hunter's Creek, Union Park and Wedgefield.
OCMC attributes the recent rise in mosquito population to rain produced by Hurricane Ian. Mosquito Control officials report that mosquito populations, particularly in areas not accessible by vehicle, continue to rise, elevating the level of nuisance mosquitoes as well as mosquito types that can transmit illnesses to people.
No precautions are necessary to safeguard livestock, pets or gardens. Officials report that aerial treatment is the most effective way to combat high mosquito populations across large acreage and in areas not accessible or manageable by ground.
About Orange County Government: Orange County Government strives to serve its residents and guests with integrity, honesty, fairness and professionalism. Located in Central Florida, Orange County includes 13 municipalities and is home to world-famous theme parks, one of the nation's largest convention centers and a thriving life science research park. Seven elected members make up the Board of County Commissioners, including the Mayor, who is elected countywide. For more information, please visit www.OCFL.net or go to Orange County Government's social media channels.
Back To Top