10 November, 2022
Media Contact: Darrell.Moody2@ocfl.net
Public Relations & Outreach Specialist
Orange County Public Works
Public Works Crews Quickly Respond to Tropical Storm Nicole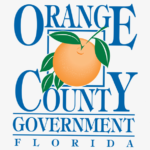 Orange County, Fla. –  With the worst effects from Tropical Storm Nicole exiting Central Florida, Orange County Public Works is responding to issues across the County.  Crews were mobilized as early as conditions allowed.
There have been no reports of localized flooding to County-maintained roads, local residents' homes, or structures.  As of midday Thursday, no roads were closed due to flooding.
Pump stations in the Orlo Vista and Bonnie Brook communities continue to run as needed. That also includes pumps located in Lake Anderson, Swann Lake, Verona Park, Shadow Bay, Phillips Pond, Dwarf Lake, Woodsmere and Cypress Springs.
Crews have responded to downed trees that blocked portions of Plymouth Sorrento Road (north of U.S. 441), Kaley Avenue between Peel Avenue and Bumby Avenue, and the Kelly Park entrance roadway.
County debris contractors are conducting a damage assessment to determine the storm impact and ascertain the amount of any additional debris.  Debris removal efforts are scheduled to resume on Friday, November 11, 2022.
Residents are encouraged to report any issues to 311.
About Orange County Government: Orange County Government strives to serve its residents and guests with integrity, honesty, fairness and professionalism. Located in Central Florida, Orange County includes 13 municipalities and is home to world-famous theme parks, one of the nation's largest convention centers and a thriving life science research park. Seven elected members make up the Board of County Commissioners, including the Mayor, who is elected countywide. For more information, please visit www.OCFL.net or go to Orange County Government's social media channels.
Back To Top