21 December, 2022
Orange County Government Public Information Officer
Email: PIO@ocfl.net
Orange County Dr. Martin Luther King Jr. Initiative Releases 2023 Calendar | Urges Residents to Save the Dates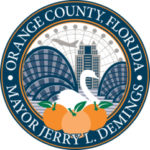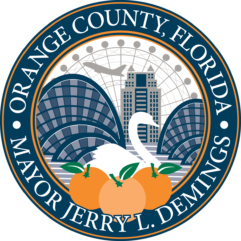 Orange County, Fla. – Orange County Mayor Jerry L. Demings and the Dr. Martin Luther King Jr. (MLK) Initiative are pleased to announce the 2023 Community Events Calendar.
The 2023 Community Calendar of Events is available for planning purposes and to encourage the community to participate in events planned for January through December 2023.
The mission of the Orange County Dr. Martin Luther King Jr. Initiative is to celebrate and recognize Dr. King's legacy through programs which promote unity, diversity, and connectivity. Increasing awareness while engaging cultural differences fosters a sense of growth and cohesiveness. Honoring Dr. King's contribution to humanity as a community is a true reflection of our County's vision of diversity.
For more information, visit the Dr. Martin Luther King, Jr. Initiative page.
2023 Community Events Calendar
NOTE: (Dates and Times are subject to change.)
To confirm events, please email PIO@ocfl.net
About Orange County Government: Orange County Government strives to serve its residents and guests with integrity, honesty, fairness and professionalism. Located in Central Florida, Orange County includes 13 municipalities and is home to world-famous theme parks, one of the nation's largest convention centers and a thriving life science research park. Seven elected members make up the Board of County Commissioners, including the Mayor, who is elected countywide. For more information, please visit www.OCFL.net or go to Orange County Government's social media channels.
Back To Top