31 January, 2023
Orange County Government Public Information Officer
Email: PIO@ocfl.net
Statement from Orange County Mayor Jerry L. Demings | January 31, 2023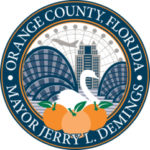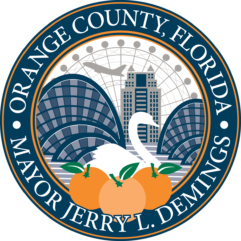 It is with great sadness that Mayor Jerry L. Demings announces the peaceful passing of his beloved father, Freddie Lee Demings, at the age of 100 years young.
Freddie Lee Demings was born on September 12, 1922, to Fred Green and Levy Demings in Luverne Alabama. He was one of ten siblings. After high school, Mr. Demings moved to Apopka, Florida and began his first job picking oranges.
He met the love of his life, the late Josephine Williams, while working at the Florida State Tuberculosis Sanitarium. They were united in marriage on August 19, 1944, and were blessed with five beautiful children, Dorothy, Joseph, Sandra, Terry, and Jerry.
Freddie Lee Demings worked numerous jobs to take care of his family, including a lineman for Southern Bell, a truck driver for Long Meat Packing, and a small business owner/entrepreneur of a fish market and convenience store. He retired at the age of 80 as a taxi driver with Mears Transportation after providing 50 years of dedicated service.
He was deeply devoted to his family and is survived by his children, seventeen grandchildren, numerous great-grandchildren, and great-great-grandchildren.
Freddie Lee Demings enjoyed fishing, playing solitaire, and checkers, and was also known as a "man for all times" for his laughter, smile, and wit. He will be deeply missed by all who knew and loved him.
About Orange County Government: Orange County Government strives to serve its residents and guests with integrity, honesty, fairness and professionalism. Located in Central Florida, Orange County includes 13 municipalities and is home to world-famous theme parks, one of the nation's largest convention centers and a thriving life science research park. Seven elected members make up the Board of County Commissioners, including the Mayor, who is elected countywide. For more information, please visit www.OCFL.net or go to Orange County Government's social media channels.
Back To Top