23 February, 2023
Media Contacts:
Orange County Government, PIO@ocfl.net
UF/IFAS Extension, torymoore@ufl.edu
Orange County Mayor and Commissioners to Join UF/IFAS and Florida Department of Environmental Protection for Florida-Friendly Landscaping™ 30th Celebration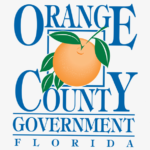 WHAT:
The Florida-Friendly Landscaping™ 30th Anniversary Celebration will include a garden tour and a screening party for the premier of the Flip My Florida Yard FFL 30th Anniversary special. Media are invited to gather photos/videos and interviews. UF/IFAS Extension in Orange County is a partnership between state, federal, and county governments to provide scientific knowledge and expertise to the public.
WHO:
Jerry L. Demings, Orange County Mayor
Christine Moore, Orange County Commissioner, District 2
Mayra Uribe, Orange County Commissioner, District 3
Maribel Gomez-Cordero, Orange County Commissioner, District 4
Emily Bonilla, Orange County Commissioner, District 5
Dr. Andra Johnson, UF/IFAS Extension Dean
Dr. Saqib Mukhtar, UF/IFAS Extension Associate Dean
Darren Soto, US House of Representatives
Staff member from U.S. Congressman Maxwell Frost's office
WHEN:
February 24, 2023 at 2 p.m.
WHERE:
UF/IFAS Extension Orange County Office
6021 S. Conway Road
Orlando, FL 32812
MORE INFORMATION:
Florida-Friendly Landscaping™ (FFL) is the state's premier program promoting sustainable alternatives to conventional landscaping. The program's nine principles provide guidance on low-impact, environmentally friendly, science-based landscape practices that use less water and reduce pollution to Florida waters. For 2021, the Florida Department of Environmental Protection estimated that FFL-related nitrogen reduction projects prevented 119,564 pounds of nitrogen from entering Florida's waters. This year, the program turns 30 and we're celebrating.
About Orange County Government: Orange County Government strives to serve its residents and guests with integrity, honesty, fairness and professionalism. Located in Central Florida, Orange County includes 13 municipalities and is home to world-famous theme parks, one of the nation's largest convention centers and a thriving life science research park. Seven elected members make up the Board of County Commissioners, including the Mayor, who is elected countywide. For more information, please visit www.OCFL.net or go to Orange County Government's social media channels.
Back To Top