27 March, 2023
Orange County Government Public Information Officer
Email: PIO@ocfl.net
Mayor Jerry L. Demings to Host Women's History Month Forum
Inaugural Event Set to Feature Presentations and Panel Discussions with Central Florida Leaders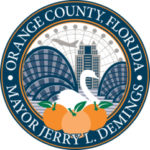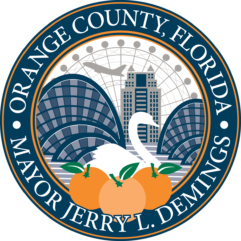 Orange County, FL – For the first time, Mayor Jerry L. Demings will host a Women's History Month Forum which will bring together more than 200 Central Florida female leaders for insightful, and meaningful discussions around stories of strength, struggle, and success. This half-day event will feature two panel discussions and a professional development workshop.
PLEASE NOTE: The Women's History Month Forum is SOLD OUT for in-person attendees but will be available for virtual viewers. To watch live, please tune into:
https://youtube.com/live/QraFlh5NQWw?feature=share
OR
https://vimeo.com/event/3217805
WHO:
The Honorable Jerry L. Demings, Orange County Mayor
Panel Moderators:
The Honorable Linda Chapin, Former Orange County Mayor
Stories of Strength, Struggle, and Success
Roseann Harrington, Mayor Jerry L. Demings' Chief of Staff
Women Succeeding in Male-Dominated Industries
Workshop Facilitator:
Min Sun Kim, Executive Director for the Edyth Bush Institute for Philanthropy & Nonprofit Leadership at Rollins College
Overcoming the Impostor Syndrome and Developing your Personal Brand
WHEN:
Thursday, March 30, 2023 – 9 a.m. – 12 noon
8 am to 9 am – Continental Breakfast & Networking
9 am to 12 pm – Forum, Panel, & Workshop
12 pm to 2 pm – Lunch & Exhibitor Networking
For more information, visit https://www.ocfl.net/WomensHistoryMonthForum
About Orange County Government: Orange County Government strives to serve its residents and guests with integrity, honesty, fairness and professionalism. Located in Central Florida, Orange County includes 13 municipalities and is home to world-famous theme parks, one of the nation's largest convention centers and a thriving life science research park. Seven elected members make up the Board of County Commissioners, including the Mayor, who is elected countywide. For more information, please visit www.OCFL.net or go to Orange County Government's social media channels.
Back To Top