05 April, 2023
Media Contact:
Anthony.Moore@ocfl.net
Orange County Launches Citizens' Review Panel Fund Distribution Process for Vital Social Service Programs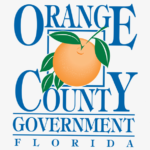 Orange County, Fla – Orange County is now accepting proposals from local nonprofit agencies to develop impactful social service programs through the Citizens' Review Panel (CRP) Fund Distribution Process.
Each year the County contracts with select local nonprofits, utilizing their expertise to provide vital resources for area citizens. With an emphasis on underserved communities, these programs focus on a wide range of needed services, including youth mentoring and life-skills training, substance abuse prevention and recovery, and various physical and mental health initiatives for youth.
"These programs make a real and lasting positive impact in the lives of everyday Central Floridians," said Angela Chestang, division manager for the Citizens' Commission for Children, which oversees the annual fund distribution process.
Last year, more than $14.3 million was awarded to 32 nonprofit agencies through the CRP. These agencies provided a total of 61 unique programs, focusing on such societal needs as career development, crime prevention, and guarding children from human trafficking.
Prior funding recipients can be made available for interview upon request. Details about the fund distribution process for Spring 2023 is available on the county's website at Citizens' Review Panel Fund Distribution Process (ocfl.net).
Notices of intent to apply are due by Monday, April 10. To be considered for a CRP award from Orange County, respondents must meet the following eligibility requirements:
Have a physical location within Orange County, Florida.
Be 501(c)(3) human services nonprofit organization.
Has been legally able to conduct business in the State of Florida for a minimum of one year prior to application; and
Timely submit a Proposal with all the requisite documentation, certifications, affirmations, and acknowledgements that complies with the terms and conditions of each request for proposal.
The Citizens' Commission for Children is a division of the Orange County Community and Family Services Department. For information about the vast array of programs for families, visit Citizens' Commission for Children (orangecountyfl.net)
About Orange County Government: Orange County Government strives to serve its residents and guests with integrity, honesty, fairness and professionalism. Located in Central Florida, Orange County includes 13 municipalities and is home to world-famous theme parks, one of the nation's largest convention centers and a thriving life science research park. Seven elected members make up the Board of County Commissioners, including the Mayor, who is elected countywide. For more information, please visit www.OCFL.net or go to Orange County Government's social media channels.
Back To Top