11 April, 2023
Orange County Government Public Information Officer
Email: PIO@ocfl.net
Orange County to Host 20th Anniversary of the Belvin Perry, Jr. Central Receiving Center | April 13, 2023 | 1:30 p.m.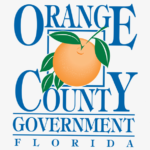 WHAT:
Orange County Government in partnership with Aspire Health Partners is hosting a 20th anniversary celebration of the Belvin Perry, Jr. Central Receiving Center, (CRC) on April 13, 2023, at 1:30 p.m.
The CRC opened on April 13, 2003, and was the first acute mental health crisis assessment center in the state of Florida. In 2016, the CRC was dedicated in honor of now retired Ninth Judicial Circuit Chief Judge Belvin Perry Jr. for his tireless efforts and work dedicated to the most vulnerable in the Central Florida Community, especially those struggling with mental illness.
The CRC is designed to address the community concerns regarding the Orange County Jail system and the arrests of individuals with serious mental health and substance use disorders.  The CRC serves as a central point of access that diverts individuals from the jail and local hospitals into appropriate mental health care. The partnership with Orange County Government, Aspire Health Partners and the Central Florida Cares Health System is a flagship program for Orange County and the community to support individuals suffering from mental illness.
WHO:
Orange County Mayor Jerry L. Demings
The Honorable Belvin Perry, Jr. (Ret) – Central Receiving Center Board Chair Emeritus
Babette Hankey, President & Chief Executive Officer, Aspire Health Partners
Donna Wyche, Manager, Orange County Mental Health & Homeless Issues

WHEN:
Thursday, April 13, 2023
1:30 p.m.
WHERE:
Belvin Perry, Jr. Central Receiving Center
1800 Mercy Drive, Orlando, FL 32808
The event will take place outside in a tented area of the parking lot at the front of the entrance to the building. Media parking is available near the event site, signage will be onsite.
Mayor Demings will be available for interviews following the ceremony.
About Orange County Government: Orange County Government strives to serve its residents and guests with integrity, honesty, fairness and professionalism. Located in Central Florida, Orange County includes 13 municipalities and is home to world-famous theme parks, one of the nation's largest convention centers and a thriving life science research park. Seven elected members make up the Board of County Commissioners, including the Mayor, who is elected countywide. For more information, please visit www.OCFL.net or go to Orange County Government's social media channels.
Back To Top